Capital Letters! Space Hulk Launch Trailer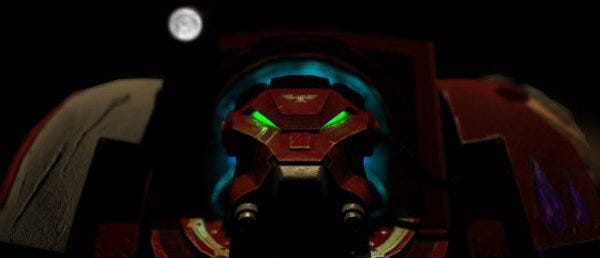 Deep breath. Take it right in. Expand those lungs, fill them with air until you feel like you're going to burst. Now exhale. Feel your body contract as your breath heaves out of it. Remember that feeling of clean air, because it was taken in a pre-Space Hulk world. In about an hour the game unlocks on Steam (6pm UK time), and from then on each breath will be tainted with the smell of oil, death, burning Genestealer flesh, and if you live anywhere near a Lush shop, the lingering aroma of boutique soap. Not even death and war can cover that smell up.

I know a fair few people who are watching their clocks right now. Their expectations for Full Control's recreation of the classic board game seem ridiculously high, but then Alec's short time with it was enough for him to quit RPS for three months and sit at Steam just waiting for it. He'll be back, but he won't be the same man. Everyone who sees it comes away goggley eyed and dripping with the enthusiasm. Lead developer Thomas Lund has that effect when he demos it.
Here's his baby's launch trailer.