Cargo! The Quest For A Demo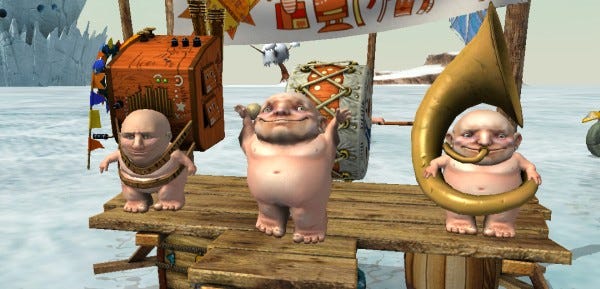 Fancy a taste of Ice Pick Lodge's surreal puzzle adventure thing, Cargo!? I know that you do, and you are in lucky on this fine morning because an 800mb demo has materialised both on the main site, and at some other mirrors.
Cargo! is quite the game, as Quintin explained in his recent article: "Cargo is really a game about surprises. The surreal setting is forever dropping bizarre and brilliant turns of events into your lap, giving the game a mad momentum which is absolutely the best reason to play it."