Catch a glimpse of Rainbow Six: Siege's new Villa map
Para Bellum shows off the Villa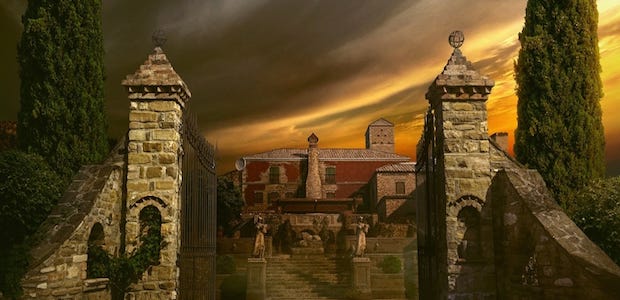 Tom Clancy just keeps churning out excellent video games. Despite, you know, the obvious. Both TC's Ghost Recon: Wildlands and Rainbow Six: Siege are experiencing the sort of lifespan that I thought, for sure, would have been comparable to say... Evolve? Jokes on me: both titles are going strong and only getting better. TCR6S is entering the second season of its third year, which is just gosh dang commendable in this cluttered multiplayer market. The Para Bellum update comes with two new operators and an impressive map. Today, we get our first look at it, and it is genuinely a thing of beauty.
Welcome to the Villa. It's a gigantic estate full of dark lighting, aggravatingly tight corners, and sections with completely destructible floors. The Italian location shows off wine cellars, fields, art galleries, and even a glimpse of the Assassin's Creed logo.
Check out the stunning trailer below:
As mentioned, two new operators are getting added. Rumors are that one dude can deploy holograms and the other has a remote-controlled turret. Among the other balance tweaks that come with the upgrade, many of the faster characters will get a bit slower and many of the slower characters will get a bit faster. Equality!
Also, the terrible dropshotting will be unceremoniously dropped.
Here's the summary of the new map, with in-game story:
The land belongs to the Vinciguerra, a dangerous crime family known for their smuggling activities. The house is their retreat, where they lead a lavish lifestyle and collect rare art pieces. Now we catch the villa in a snapshot of time: Vinciguerras are burning documents and transporting their holdings before the big raid. But they've got wind of Operation Para Bellum and fled, leaving everything in disarray with vital information ready for the taking.
You should expect to see a release date circa June for this update. Ubisoft is revealing all the details of Operation Para Bellum on May 19th and 20th during the Pro League Finals in Atlantic City, which will be livestreamed on Twitch.