Cave Paintings Be Art?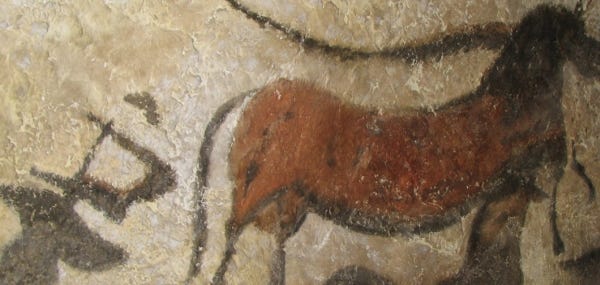 Me Ugg. Me angry 'bout current societal acceptance of cave paintings as art. Art no painting on cave wall. Painting on cave wall practical communication between non-verbal tribal group. Me explain.
Art is poem. Like Ugg's favourite:
Me hunt deer.
Deer taste nice.
Or art weeing on fire. Or installation pieces. But cave painting no be art because it new and me not fully understand it. It depiction of previous events to record history. How that art? Art be other things. Less new things.
Thank you for listening at Ugg. Ugg go wee on fire now.