Champlified: Bloodline Champions Open Beta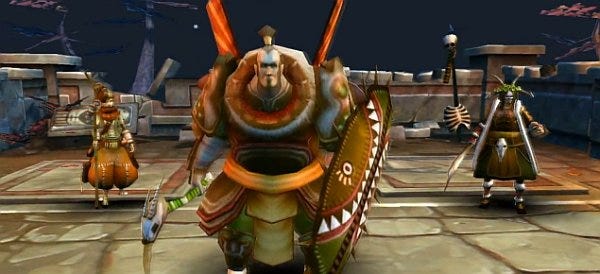 Just like that, Bloodline Champions has entered open beta! Anyone interested in downloading and playing the skill-focused arena game can do so here. Good news indeed. BC is my favourite out of all the Defense of the Ancients-inspired games that I've tried. It streamlines each match into a minute of white-hot combat, and the way it's designed allows for displays of skill and cunning that make you want to stand up from your chair and salute. You can currently pre-order Bloodline Champions for £24.99 to get some special benefits when it comes out (whenever that is), so interested parties would be wise to try the game now. Thanks to Blues for the news. Open beta launch trailer follows...

As I described in my Eurogamer preview, Bloodline's skill-based flavour comes from the fact that each Champion's skills are highly nuanced. None of your powers are easy to use, and it's not just that they're hard to master, but that they're all significantly more impressive when used well, or in the correct situation. Talent (or even luck) is clearly visible, basically. It makes for an entertaining game to watch.