Chuchel looks like more loveliness from Samorost studio
Lovely mischief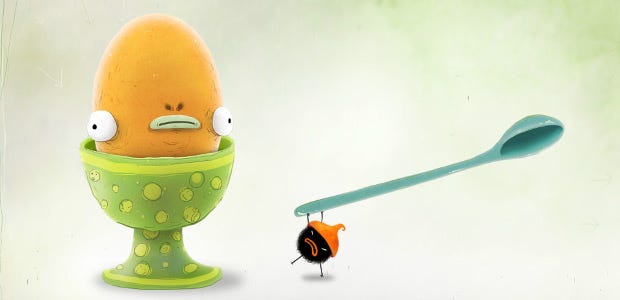 Amanita Design have made some of the prettiest (and best-sounding) video games, from Samorost through Machinarium to Botanicula, and their next looks delightful too. Amanita today shared a look at Chuchel [official site], their comedy adventure game due in early 2018, and I'm well up for all this. Crank your sound and have a look:
What's all that about? Amanita explain:
"Help Chuchel to chase down the mysterious villain and retrieve his cherished cherry! Outsmart the Pool Monster, escape frenzied Pac-Men and master the bird race. Join forces with Chuchel's buddy Kekel and show the mischievous Chrchel that stealing cherries is wrong."
Mate, I'm a little worried you couldn't tell that from watching. I realise it's Thursday but your attention is really flagging. Let's try again, and this time pay attention.
See? Delightful. Great mischief. Top japes. That music, by the way, is from DVA, the duo behind Botanicula's soundtrack.
Chuchel is coming to Windows and Mac (and pocket telephones) some time in early 2018.