Bright Lights, Big Cities: Skylines - After Dark
Shine on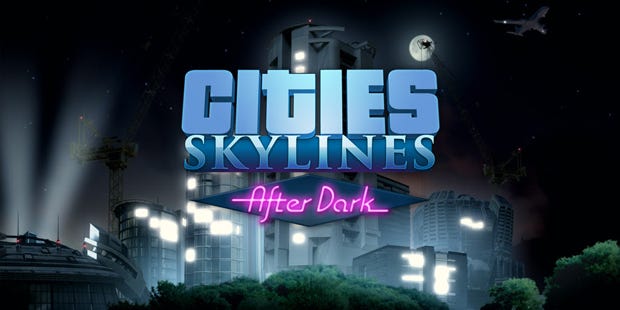 Somehow I ended up thinking Cities: Skylines - After Dark [official site] would be a scuzzy, sleazy, neon affair. I was expecting a rain-soaked trailer with buzzing lights advertising GIRLS GIRLS GIRLS or CHAPS CHAPS CHAPS or something and soundtracked by Electric 6. Maybe Devil Nights off Senor Smoke.
It isn't. There are streetlights and windowlit office blocks and the soundtrack is perky and plinky plonky as it showcases the expansion's new nightspots:
Publishers Paradox explain further:
"Towns will look – and behave – differently at night, and citizens will seek out new evening hotspots such as nightclubs, bars, and more. New city services will make sure that nighttime revelers get home safe in new in-game taxis, while those who get too irresponsible may find themselves in new in-game prisons."
I have no idea how to feel about this turn of events (broadly good but deprived of sleaze, I guess) but I know I should probably stop calling it Cities: Skylines - Nites! now.