Industrial Era: Civ III Switches To Steam From GameSpy
Welcome back, old friend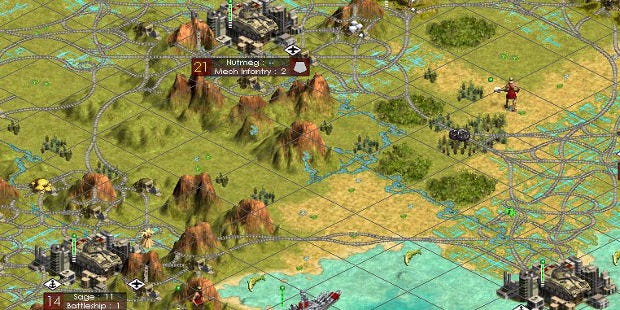 I thought we'd long since seen the last of the GameSpy refugees fleeing the multiplayer service's shutdown towards the welcoming embrace of Steamworks. If a developer hadn't switched their game's tech by now, I'd assumed, they'd left its multiplayer to die in the digital dust. Oh what a terrible cynic I am! There is still love and hope in the world, Alice! Have faith.
Firaxis yesterday released a patch for Civilization III that switched from GameSpy tech to Steamworks, bringing official online multiplayer support back to the 14-year-old strategy game.
This patch is, of course, limited to Steam versions of Civ III, but Firaxis say folks who own a physical copy on CD who want in in this update can submit a support request. Presumably they'll throw a Steam key at you if you can prove you own it. This new multiplayer doesn't support direct IP connections, but it should at least work with old saves.
Folks in the know could work around the GameSpy shutdown using tools like GameRanger, mind, but official support is just dandy.
GameSpy owner Glu Mobile announced in April 2014 that they'd close the multiplayer servers at the end of May. Hundreds of games were affected, sending folks scrambling to replace GameSpy tech. Glu didn't give a reason but one can broadly assume, given the economic system we live within and that they are a publicly traded company, that it wasn't making enough money.