Coast Guard - Is It The Greatest Coast Guard Game Of All Time?!
Bury it at sea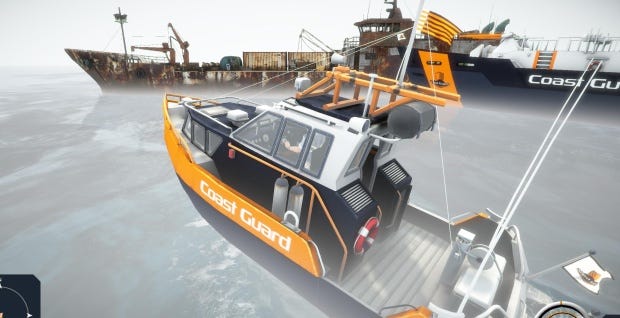 After its extraordinary trailer, I'm glad to report/sad to say that Coast Guard is everything we could have hoped for. I struggled through the first hour of this wave-protecting simulation, videoed it all, and edited that horror down to the twenty minutes that's safe for you to watch.
The game is, you'll be relieved to know, out now on Steam. At £13.50, it's a touch pricey just to see quite how bad it all is. So fortunately I've saved you that expense with the glimpse below.
Thank you. Thank you.