CoH As "Persistent RTS"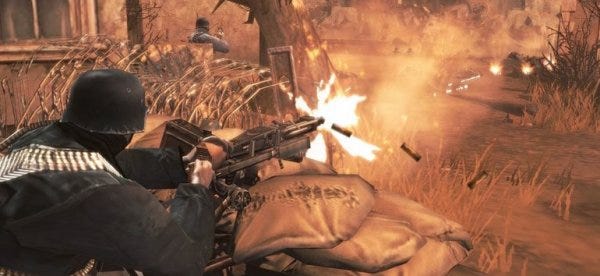 1UP are reporting some interesting tactics by Relic to get into the piracy-warped Chinese games market with the most excellent Company Of Heroes. Apparently they intend to turn the game into an "'experience for online gamers where players will be able to build their character up from private to general through new multiplayer cooperative missions, gameplay modes, and player-versus-player combat' in a persistent RTS. Presumably, they have a quirky pay-to-play plan to match."
Presumably. Hard to know though, especially when most RTS games remain free and details are still pretty sketchy for Relic's plan of attack. The persistent RTS has long sat just over the horizon for developers, and it'll be interesting to see whether commercial pressures like this force it to happen.