Beyond Forever: Colonial Marines Returns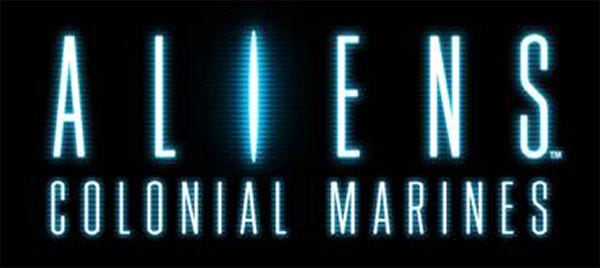 What? What! WHAT. Given the annoucement that the Creative Assembly is working on an Alien game for SEGA and that Gearbox seemed so busy with Duke Nukem Forever and doubtless something Borderlandsy, we'd begun to presume that Randy Pitchford's lot had quietly shelved Aliens: Colonial Marines. IT IS NOT SO. The little-seen team/co-op-based shooter has come out of the God-damned walls at last, promising a 2012 release date and an appearance at E3 later this month. Words and pictures and videos and stuff and things about it are below...


You see that picture above? If you click it, it will magically transform into a much larger version. This is because of witchcraft.
Anyway: Colonial Marines. I've stolen some info-eggs and hidden them below for you, but you can find a little bit more on the official ColMar site. No-one should ever call it ColMar, though.
OK, first here's the scene-setting teaser trailer:
RIIIIIIIIIIIIIIIIIIIIIPLEYYYYYYYYYYYYYYYYY!
And now, words written by an anonymous man and/or woman:
Aliens: Colonial Marines begins with an ostensibly abandoned ship, the U.S.S. Sulaco, recovered in orbit around LV-426. Players lead a group of highly trained United States Colonial Marines as they board the deserted craft to uncover the fate of the crew. They will have to fight to survive unspeakable horrors and their own anxieties as they chase down the truth behind a galaxy-spanning deception that places humanity at the mercy of the most murderous and deadly species in the universe. Aliens: Colonial Marines features authentic environments, such as the surface of LV-426 and Hadley's Hope, weapons inspired by the film series and is designed to

FEATURES:

Enlist in the Marine Corps
Bringing you a true sequel to James Cameron's classic Aliens, get tooled up with classic Marine weapons including pulse rifles, motion trackers and flamethrowers.

The most authentic Aliens experience ever
Using authentic environments inspired by the film series including Hadley's Hope, the Sulaco and LV-426, you will be immersed in an eerie, atmospheric world where any moment could bring your death.

Drop-in / Drop-out co-operative gameplay
The masters of co-op bring their expertise to the Aliens universe. Xenos getting too tough? Call up your buddies so they can drop in with extra firepower. The whole campaign can be played with a squad of up to four players, dropping in and out as necessary through self-contained missions within an over-arching narrative.

Loadouts and upgrades
Create your perfect killing machine. An extensive upgrade system allows players to customise their characters to play the way they want. Earn experience to get perks, new weapons and new looks for your squad.
More soon. Yes.