Company of Heroes 2 Actually In Open Beta Now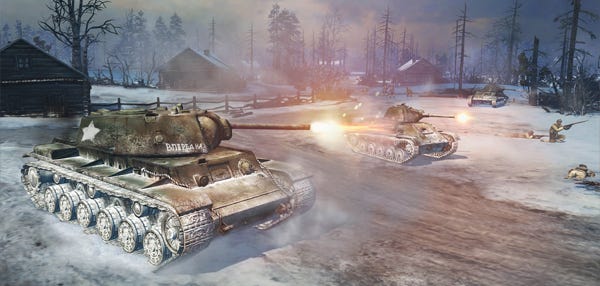 The Company Of Heroes 2 beta has been ticking along quietly for a while now, but news has arrived announcing that the open beta will actually happen (for real) later today. The beta will then run through to the 18th of June, with the game coming out on the 25th.
The beta is for the multiplayer mode, of course, and provides for co-op and competitive (compo?) play on six handsomely snowy maps. The beta contains the first 45 levels of the game's progression and bulletin system, and if you play again on the same Steam account, having bought the game within sixty days of launch, then you get to keep all your unlocks and stuff from the beta period. Isn't that nice?