Contrast Follow-Up To Feature Masks, Drugs, Memory Loss
Mysteries!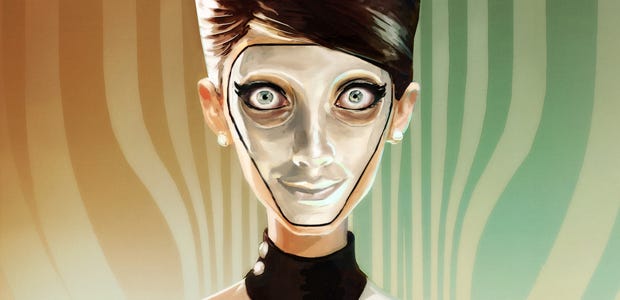 Compulsion - the studio behind 2013's cabaret shadow platformer Contrast - have semi-announced their next project.
The details on offer at the moment are scant, with even the name a mystery, but the developers confirm that the game will not be a sequel to Contrast:
"We haven't ruled out doing one in the future, but after so long working on Contrast, we wanted to make something fresh. Something new and exciting. It involves masks, drugs and memory loss, but we swear it's not a swinger's party."
Contrast was a game of excitement followed by disappointment. It had a cool premise - that you could slip into a shadow world and make use of the silhouettes thrown by objects manipulated in the real world to clamber and explore - and had an eye-catching aesthetic. But the implementation was off. Puzzles were boring, actions repetitive, precision jumping horribly frustrating. It was ultimately an irritant rather than a pleasure, but one I'd also forgotten about til now.
The morsels presented regarding this new game piqued my interest but Compulsion have revealed nothing about how it will play or the concepts involved. At the moment I'm cautiously intrigued but aware it could just fall into the same traps as its predecessor.
More info should be coming later this month.