Crying Out Loud: Another Crysis Map Pack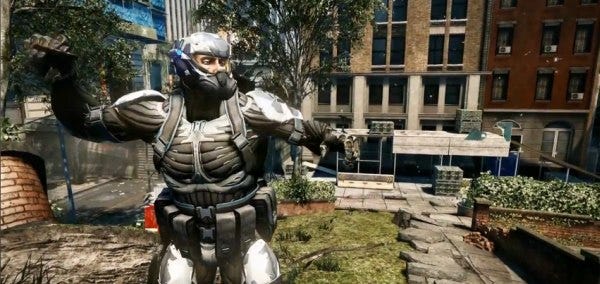 Did you buy the Crysis 2 'Retaliation' map pack last month? Then you'll probably be pleased to know that a second one, the 'Decimation' pack, has just gone on sale. Once again it'll cost you $10, though this time you're getting five new maps (instead of four) and two new weapons- the FY71 assault rifle and smoke grenades.
Tell you what, no video game smoke grenade will ever top the ones that were in the unpatched release of legendarily buggy 2004 soldier sim Söldner. Every so often you'd throw one that didn't run out of smoke. Ever. It would just sit there, slowly filling the entire level with an opaque fog for minutes on end until the rendering engine crashed.

Wow, I was all set to write something cynical about how all these maps share a hell of a lot of textures but then the trailer dropped "Home In at the APARTMENTS!" Haha! Ah.
We've most recently been looking at Crysis 2 because of the strange mystery of it being pulled from Steam, and not, as we first thought, because EA were pushing their own Origin download service.