Crysis 2's Fancy Graphics Patch Released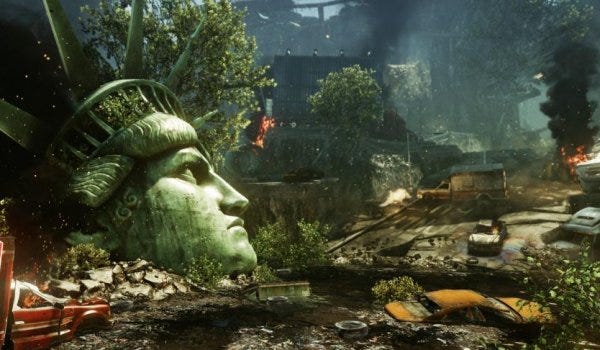 Woo, fancy! It's here.
When using the new "Ultra" spec, DX9 platforms will benefit from real-time local reflections and contact shadows. The owners of DX11 platforms, in addition, will be able to enjoy hardware tessellation (requires the installation of the "DX11 Ultra Upgrade"), parallax occlusion mapping and several improvements for shadows, water, particles, depth of field and motion blur.
Phwoar, eh readers? (You probably want to download the hi-res textures patch on the same page, too.)