Cyber Monday 2021: the best PC gaming deals
Start saving now with these Cyber Monday deals for the UK and US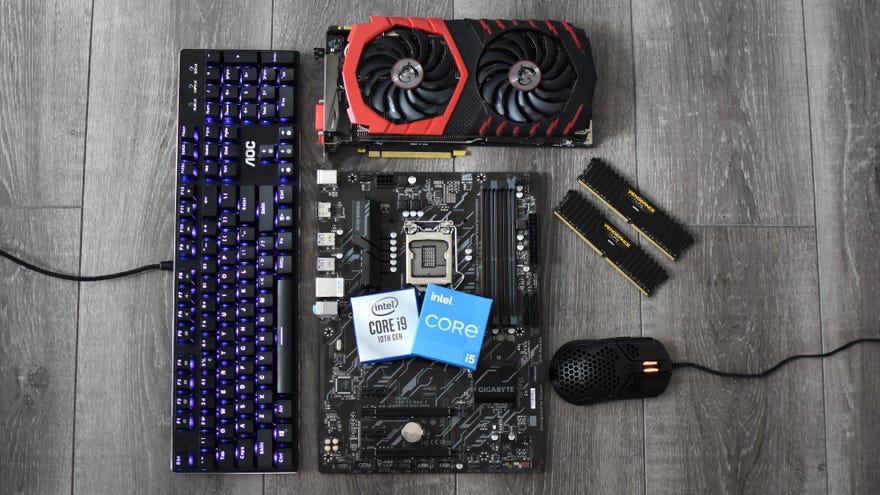 Plenty of PC gaming deals have been and gone over the past week, but you might not need to worry about missing out now that Cyber Monday has arrived. This one, final day of deals season brings deals across every kind of PC component and peripheral, and you can read on for our curated list of the best.
For more exhaustive investigations into offers on CPUs, SSDs, mice and keyboards and the like, you can also check out our individual hub pages linked below. This list here is for the best of the best, and like those other hubs we're keeping it updated as new deals launch and old ones sell out. There are even some discounts on graphics cards, that most elusive of PC components in 2021, though be warned - they're still more expensive than they were before the great GPU drought.
In any case, you can find the finest of Cyber Monday sales below. Check back throughout the rest of the day for any last minute bargains.
---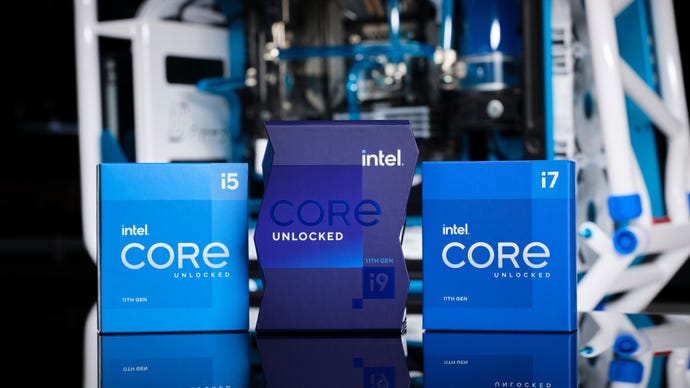 Cyber Monday CPU deals
---
UK deals:
Oh hey, it's back. Overclockers previously had this, the absolute best CPU for gaming you can buy, on sale before resetting it to full price. Now it's cheap again, and don't worry about it being an OEM model - it's identical to the conventional retail version, it just won't come in retail packaging.
Do you need all the immense power of the Core i9-12900K? Probably not. Is it nice to have anyway? Yes, yes it is, especially if you want your gaming PC to be a capable media editing suite or pseudo-workstation as well.
The Core i7-11700K has also been replaced by a 12th Gen Alder Lake chip, but you won't find the Core i7-12700K as cheap as this. Pair it with some good DDR4 memory, and the Core i7-11700K acts as a speedy step up from the Core i5 range without toppling into the unnecessary outrageousness of the Core i9s.
It's not the most drastic saving, but any money off a chip as brilliant as the Ryzen 5 5600X is a good deal. Until the Core i5-12600K, this was comfortably our top CPU for gaming pick.
The AMD Ryzen 7 3800X is the next chip up from the Ryzen 5 5600X. This discount significantly closes the price gap while maintaining the Ryzen 7 3800X's superior multitasking prowess and higher maximum clock speed.
---
US deals:
Not the deepest price cut that the Black Friday season has ever seen, but a discount on a brand-new CPU is a discount on a brand-new CPU. Besides, the extremely game-friendly Core i5-12600K is absolutely worth it, and Newegg is throwing in Humankind and Crysis Remastered Trilogy to sweeten the deal.
The speedy, still-recent Core i5-11600K is unsurprisingly a lot cheaper than its 12th Gen replacement. This also listing bundles in copies of Humankind and Crysis Remastered Trilogy.
AMD Ryzen 7 5800X - $342 from Newegg (was $449) - use promo code 'BLCYB665' at checkout
The AMD Ryzen 7 5800X is one of AMD's latest and most capable processors, and this discount makes it an even better deal. It comes with a free month of Xbox Game Pass, too.
---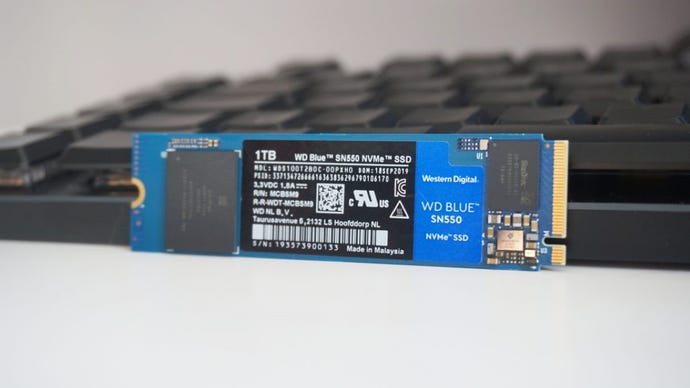 Cyber Monday SSD deals
---
UK deals:
WD Blue SN570 deals:
The older SN550 on sale for less, and with a wider range of capacities, but for the high-tier performance on offer the newest SN570 is just too good to pass up. In fact, it's our current top pick of the PCIe 4.0 SSDs. Be quick, though, as these prices will only last until midnight of Cyber Monday (UK time).
Samsung 870 Qvo deals:
The 870 Qvo specialises in high speeds and high capacities. Although a very tempting Argos deal on the 2TB model has come and gone, both of these capacities are on decent discounts at Amazon.
WD Black SN850 deals:
If your CPU and motherboard support PCIe 4.0, this is a good chance to take advantage of its faster transfer speeds. The WD Black SN850 is one of the best SSDs we've ever tested, and Black Friday season sees its usually imposing pricing cut right down.
Samsung 980 Pro deals:
Another PCIe 4.0 that tore through our speed tests, the Samsung 980 Pro is finally coming closer in line with PCIe 3.0 prices. The 2TB model has jumped up and down in price, but looks to end Cyber Monday on a very agreeable £233.
---
US deals:
WD Blue SN570 deals:
Which to choose, this or the even cheaper SN550 below? I'd say the SN570's extra performance is worth the money - and don't forget it only launched very recently, so any discount is a pleasant surprise.
WD Blue SN550 deals:
The SN550 gets discounts from Amazon and Newegg alike; just don't bother with the 250GB model, which is only a few dollars less than the much more spacious 500GB variant.
Samsung 970 Evo Plus deals:
If you go big with the 970 Evo Plus, one of Samsung's fastest PCIe 3.0 NVMe drives, you could get a $500 SSD for less than half price. 2TB is comfortably enough for it to serve as your sole storage device, though for tighter budgets, Amazon also has the 500GB and 250GB models at 16% and 21% off respectively.
WD Black SN850 deals:
This top-quality PCIe 4.0 SSD is discounted across a range of capacities. The 1TB model gets a huge $150 saving, but if your storage budget is lower still, check out the 500GB variant, which is $60 off.
---
Cyber Monday gaming monitor deals
---
UK deals:
Curvy, colourful and capable of employing both Nvidia G-Sync and AMD FreeSync, the Optix MAG272CQR is an impressive 165Hz monitor that's as affordable as ever.
A successor to the brilliant LG 27GL850, the 27GP850 uses the same Nano IPS panel tech that affords it the vibrancy typical of standard IPS screens - but with lower response times.
This fast monitor couples lightng fast speed with 165Hz and AMD FreeSync to provide a great new standard of tech, with a reasonable price tag.
LG's 34GP950G is completely Nvidia G-Sync supported, and the ultrawide version of their classic keeps a high 144Hz refresh rate across its display.
---
US deals:
I own a 27GL850 myself, and would recommend it even at its original price. The Nano IPS panel is both fast and vivid, Nvidia G-Sync works great on it.
A very good discount on this very good 240Hz monitor - complete with AMD Freesync and Nvidia G-Sync compatible, too.
The Raptor 27 has always been a great 1440p monitor with a slightly-too-high price, so this deal is particularly welcome. In addition to the vibrance and smoothness of its 1440p, 144Hz screen special mention goes to the Raptor 27's unusually impressive cable management system.
Ultrawide displays are often bought to replace a set of two monitors; the Odyssey G9 is the kind you're buy to replace three. Yes, this 49in monster eats up a lot of space, but that does aid the wraparound effect of the curved 240Hz panel.
---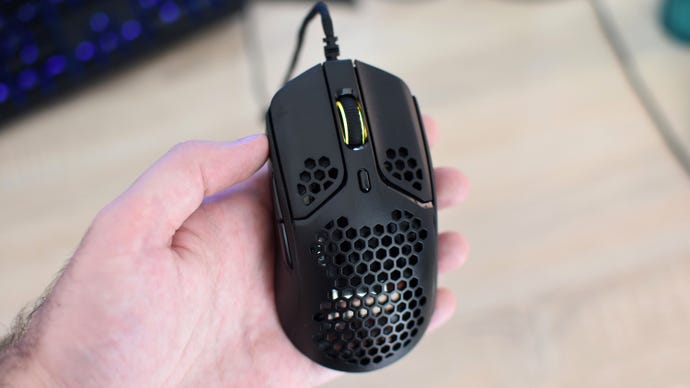 Cyber Monday gaming mouse deals
---
UK deals:
The most favouritest gaming mouse of RPS readers, as voted in both 2019 and 2021. Strictly speaking this is the Special Edition, not the standard G502 Hero, but it's identical save for some purely aesthetic white stripes.
A simple-looking yet nicely customisable gaming mouse, the Deathadder V2 is a reliable wired rodent at a freshly enticing sub-£50 price.
This is an excellent alternative to the G502 SE Hero, should Logitech's mouse run out of stock. Though perhaps that's being harsh on the Basilisk V2 - while the two have strikingly similar designs, the V2 is perfectly pleasant to use in its own right. Not to mention a more flexible and customisable mouse than the Deathadder V2.
---
US deals
Alas, the even cheaper Special Edition appears sold out, though $40 isn't too much to ask for the standard G502 Hero. Besides being popular with RPS readers, this model still sits atop our own best gaming mouse rankings.
The PulseFire Core is one of our favourite budget mice, even a couple of years after release. It's more customisable than cheap rats tend to be, and includes a DPI clutch button that's well-suited to shooters.
On the subject of the G502 series, Razer's Basilisk mice have always had similar qualities (and, it must be said, designs). Although there's a newer V3 model out, $35 is a good price for the preceding V2 version. Especially since it was $55 only a couple of weeks ago...
---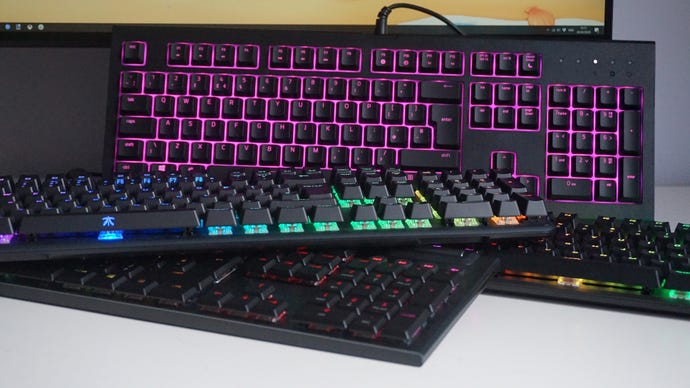 Cyber Monday gaming keyboard deals
---
UK deals:
This tenkeyless version of the outstanding Logitech G915 Lightspeed Wireless brings together all its best qualities - a thin but sturdy design, superb mechanical switches, long battery life etc. - in a design that's just as good for games and won't take up as much room on your desk.
Opto-mechanical keyboards are extremely fast and rarely cheap. This discount on the Razer Huntsman Tournament Edition, a compact tenkeyless board, makes the switch tech more affordable.
The Vulcan 100 is essentially the Vulcan 120, king of the best gaming keyboards, just without the wrist rest - the same high-quality Titan switches and lightweight half-height keycaps are all present and correct. £100 is, therefore, a bit of a bargain.
The Fnatic Streak65 is our best compact keyboard for 2021, offering a high quality build and Fnatic's Silver Speed low-profile keys. It's great for gaming or working, and this price is a new low for it on Amazon.
---
US deals:
If you like your keys with maximum feedback, this BlackWidow V3 offers a sizeable saving when you equip it with Razer's Green switches. These produce a bright clicky noise with every press, along with a tactile 'bump' to the switch mechanism to help let you know when an input has registered.
Membrane keyboards suck, except when they don't. The Cynosa Chroma not only avoids sucking, but genuinely impresses with its feel and quietness, and while it was maybe a little too pricey when new, this deal brings it down into bonafide budget territory. For a gaming keyboard, anyway.
At the opposite end of the keyboard spectrum we have the Apex Pro, which spares little expense on its adjustable mech switches, RGB lighting and integrated OLED display. Nonetheless, this 18% discount should make it somewhat more accessible.
---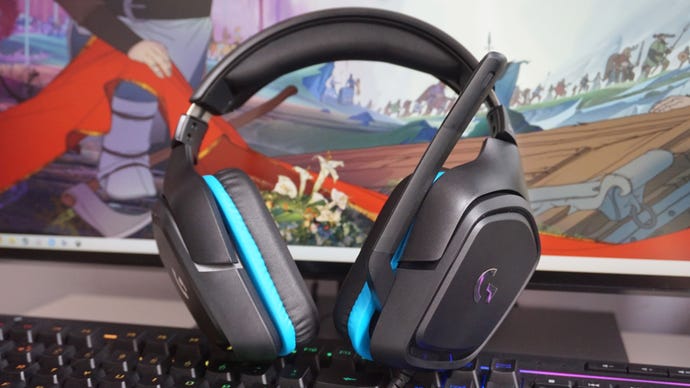 Cyber Monday gaming headset deals
---
UK deals:
This was £50 the other day, and I was complaining about the Yanks getting a better discount. In the fullness of time, I look silly, as does anyone who didn't wait until it dropped to a preposterosuly good £30. Remember, this is our favourite overall gaming headset right now.
Another of the all-time Logitech headset greats is on sale for Cyber Monday, with £52 hacked off the G Pro X. It's especially good if you like your headsets to have a more mature, less technicolour aesthetic.
Last I checked, the BlackShark V2 went for £99, so this is a very tempting offer indeed. Sound quality is lovely, but this headset's real strength lies in its comfort, with memory foam pads that can envelop your ears for hours without issue.
Currently the same price as the Essential, the Razer Nari Ultimate is definitely worth picking up at this price. What's the difference? The Ultimate is packed with features, like Razer's own HyperSense haptic feedback tech.
The HyperX Cloud II is still one of the more comfortable headset options, with great sound to boot. £59 is a great price point for a reliable bit of kit that you won't want to replace for years.
---
US deals:
The best gaming headset is no longer available at dead-on half price, but what's two dollars between friends? You simply won't find a better-sounding headset for this kind of cash.
Another one of our top headset picks, the SteelSeries Arctis 7, is on the pointy end of a 25% discount. While it remains more of a premium proposition than most, this is a very good price for the sound quality and comfort you'll get in exchange.
The Kraken V3 X is an ultra-lightweight headset, perfect for anyone planning a long session. Now nearly half price, there is no better time to invest in Razer's comfortable offering.
The price fluctuation on the BlackShark headset has been a journey, but for the actual day, has settled on a tasty $70. A very tempting price for this all around well put together headset.
---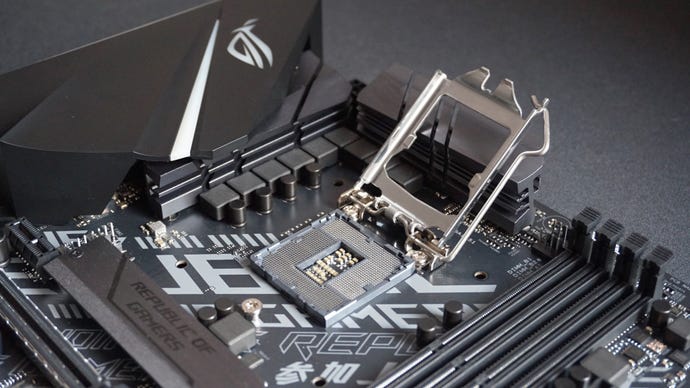 Cyber Monday motherboard deals
---
UK deals:
Aha, a B550 motherboard with an even bigger saving than the MSI MAG model below. It's competitively specced too, with mod-cons like M.2 heat speaders and an integrated I/O shield.
A much more basic 'board than the Aorus Elite AX V2, but also one that costs half the price, while still offering support for all of the Ryzen 5000 series' key features. Its microATX form factor also lets it fit inside much more compact cases.
It's hard to go wrong with MSI's Tomahawk boards, and this B550 model – for AMD chips like the Ryzen 3000 and Ryzen 5000 series – is a fine example. With plenty of ports, passively cooled M.2 slots and extensive audio connections, it's the complete package at an agreeable price.
Sadly, it will probably be a few months before any big savings on the latest Z690 motherboards, but this Z590 model will more than suffice if you're upgrading to one of the 11th Gen chips listed above. Full overclocking support, extensive connectivity and reinforced hardware make this a great option for high-end builds.
---
US deals:
Ideal for compact AMD builds, the microATX B550M Aorus Pro-P packs in both the essentials and a few choice luxuries (including an SSD heat spreader, ad built-in I/O shield). It's risen above its Black Friday low of $110, however..
See above: motherboard equals good. And again, just make sure you're pairing it with a compatible AMD Ryzen processor.
This link, uh, changed from from the Z590 Aorus Pro to the Z590 Aorus Elite AX when I wasn't looking. Oh well, this one's also a lovely, Intel 11h-gen-ready mobo, and costs less than the Pro did to boot.
---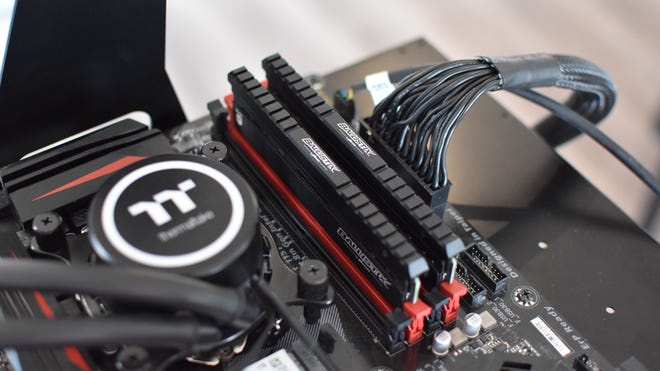 Cyber Monday RAM deals
---
UK deals:
£45 is a fantastic price for 16GB of fast DDR4. There's no catch here - the frequencies are high, the latency is low and the design, while not exactly stunning, isn't too ostentacious either.
Fast 3000MHz RAM, with decent latency, for just over £50. Job's a good'un - and don't worry about cheapness hinting at rubbishness. We've used Vengeance LPX memory a bunch of times at RPS, both for testing rigs and in personal builds.
We've also used Vengeance RGB Pro memory in many of our component testing builds, so can attest there's a lot more going for it than just the addition of some light-up strips.
---
US deals:
The budget stalwart returns at an even lower price than usual. With low latency and high frequencies, this is a great opportunity to grab a 16GB kit for a relative pittance.
Corsair's Vengeance LPX has long been a reliable go-to for everyone from first-time builders to ambitious enthusiasts. There are slightly cheaper 16GB kits, but this is a popular design for a reason.
Averaging just $52.50 per 16GB module, this is a relative bargain for anyone wanting to give their PC a major memory upgrade.
---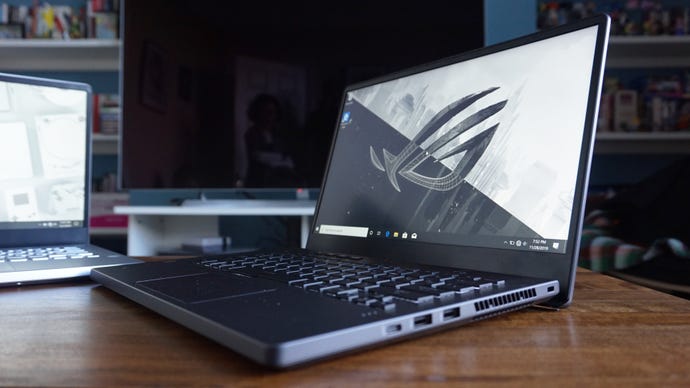 Cyber Monday gaming laptop deals
---
UK deals:
"Cheap" gaming laptops are hard to come by, even on Cyber Monday. Nevertheless, this TUF Dash F15 contains a decent 1080p GPU in its GTX 1650, as well a 144Hz display, for less than £700. Not bad at all.
Razer Blades are thinner and lighter than the average gaming laptop, making them genuinely portable PCs rather than just space-saving desktop alternatives. This particular model combines a GTX 1660 Ti with a 1080p, 144Hz display, so it can pump out fast frame rates even if the resolution isn't the highest.
Pure power in portable form. The Razer Blade 14's RTX 3070 GPU, in tandem with an AMD Ryzen 9 5900HZ chip, will comfortably run anything you throw at it.
---
US deals:
A cheap gaming laptop that won't feel cheap. We tested a slightly more powerful model for the RPS Gigabyte G5 review, but the RTX 3050 in this one will still handle 1080p just fine.
Few gaming laptops are put together as nicely as the Razer Blade series. This particular model is from 2020, and thus has a 10th Gen Intel CPU and an RTX 2080 Super rather than the latest and greatest internals. Even so, it's hard to gripe much when it's $1200 off, and that GPU still offers enough power to produce high frame rates on the 300Hz display.
Alienware is a brand that deserves it's high price - so any savings are much appreacited. Widely regarded as one of the best RTX 3080 laptops around, it also serves as an upgrade to Alienware's previous models.
---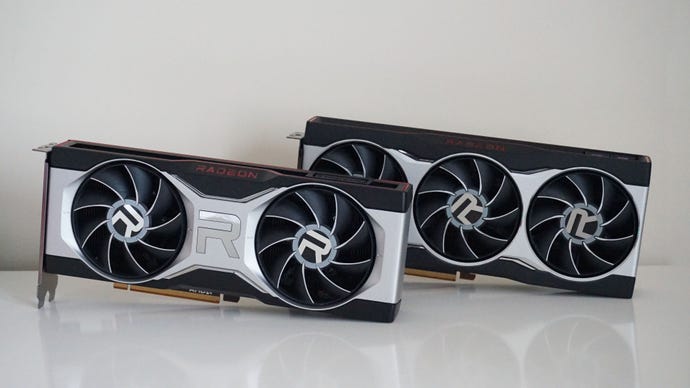 Cyber Monday graphics card deals
---
UK deals:
Recent shortages have wiped a lot of stock, so there's not too much in the way of savings, however a couple hundred quid knocked off this graphics card is not to be sniffed at. It's still a high price, but it will run your games on max settings, and manage 4K/60fps settings.
US deals:
Got a 4K monitor and urgently need a GPU that can really make the most of it? All things considered, you could pay a lot more for an Radeon RX 6900 XT than what this deal is proposing. It throws in a month's subscription to to Xbox Game Pass as well.
A standard issue GPU to get a crisp 1080p is the GTX 1650. Not the beefiest of components, it still packs a punch without being overly expensive. Even as a piece to tide you over until you upgrade.