Czech Veterans Form New Studio, Warhorse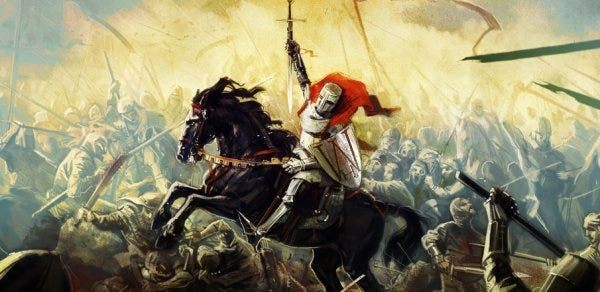 There are occasions when a studio forms and you just know that we're going to be writing more about them in the near future. This is one such happening: veterans of 2K Czech and Bohemia have come together to form Warhorse Studios. Games under the collective belt of this team include Mafia, Mafia II, Arma, Arma II, UFO: Aftermath, and Hidden & Dangerous. The team is apparently working on an RPG project which they describe as follows: "There is a common thread running through our previous games: open worlds, strong storyline and, last but not least, realistic design. We can proudly say that the games Mafia and Operation Flashpoint were the vanguard of this approach and millions of players worldwide clearly share our view. Even if our new project is different in many respects, it is a game that is not going to disappoint fans of open realistic worlds and quality stories. We are positive we are not making this game for ourselves only but for you as well." And given the name, and art, I think we can expect a medieval setting.
Needless to say, we've got in touch to find out more. Watch this space.