Daily Star Outs GTA Rothbury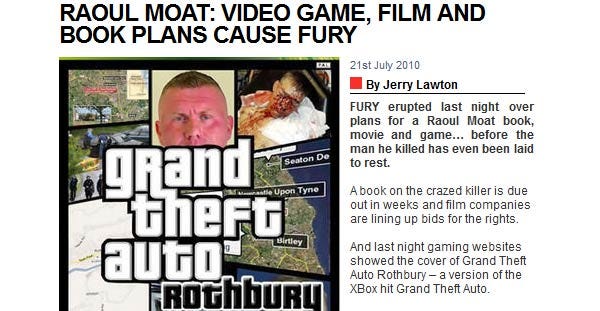 UK newspaper The Daily Star apparently believes that if it's on the internet, it's real. Hence their being convinced that the next GTA game would be a document of Gateshead gunman Raoul Moat:
No doubt a 4Chan or b3ta chucklester passed it onto them. Good work, chucklesters.
The Star - not exactly the UK's most first-rate paper at the best of times - has now pulled the story, following Twitter and MCV discovering, laughing, screaming and howling at its open idiocy and failure to do even the most basic form of fact checking. Fortunately, I thought to take a screengrab of the whole thing first. It's below.


WELL DONE THE DAILY STAR. Especially the bit where you went and deeply distressed one of the victim's relatives by telling her about something that didn't exist, because you didn't make even a token effort to check that it did, in fact, exist.
Do note the More 'news' below button at the bottom. Says it all, really.