Here's Your First Look At Dark Souls 3 Gameplay
Prepare to smile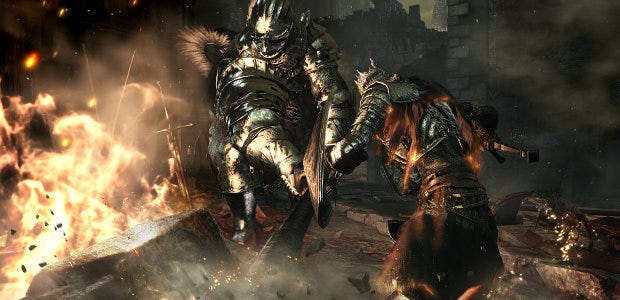 Like those guys who stand by the highway and tease uncoming traffic with such visual delights onlookers have nary seen before, Microsoft has unbuttoned its overcoat to reveal the first gameplay video for Dark Souls 3 [official site]. It's a tough visual metaphor to keep up so I'll leave it at that.
The footage comes from Microsoft's Gamescom briefing. It's a beaut', clocking in at about two-minutes - most of which is dedicated to showing some spectacular combat scenes and some of the best enemy character design I've ever seen. I'll shut up and let you watch below:
Demon's Souls and Dark Souls director Hidetaka Miyazaki, who stepped back from Dark Souls II to focus on Bloodborne, has returned to direct Dark Souls III. The game's due to launch in early 2016.