DayZ Completes Its Million Mile Shamble Onto Early Access
It lives!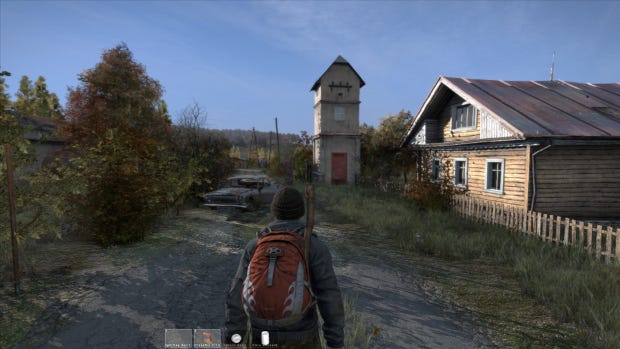 It's beginning to feel a lot like Earlyaccessmas, which is the sort of buzzword holiday title that I probably deserve to be crucified for. But honestly, between Starbound, Wasteland 2, Elite: Dangerous, Blackguards, Dungeon of the Endless, and now DayZ, this is getting ridiculous. We are figuratively getting our Christmas presents early during actual Christmas. Someone must have planned it this way. That is the only possible explanation. Or everyone was just trying to capitalize on the December Dead Zone, because you can't spell capitalize without capitalism. Wait. Never mind, just go below for a trailer and foreboding words from the DayZ team.
You can finally jump into DayZ's alpha via either Steam or Bohemia's store. However, Rocket and co actually caution against it unless you're ready to fend off an onslaught of both zombies and bugs.
"Be aware that our Early Access offer is a representation of our core pillars, and the framework we have created around them. It is a work in progress and therefore contains a variety of bugs. We strongly advise you not to buy and play the game at this stage unless you clearly understand what Early Access means and are interested in participating in the ongoing development cycle."
Obviously, this standalone edition of DayZ will evolve significantly over the course of development, but that promise comes with a high chance of imbalances, game-breaking glitches, and server outages. Buyer beware and all that.
It's $29.99 for the time being, which is by no means highway robbery, but again: probably don't leap in expecting to have the time of your (un)life. All that said, are you going to give it a go? Or are 30 million other Early Access juggernauts getting your attention first?