Dead Cells getting customisable Custom Mode, teasing first DLC
Cell ya later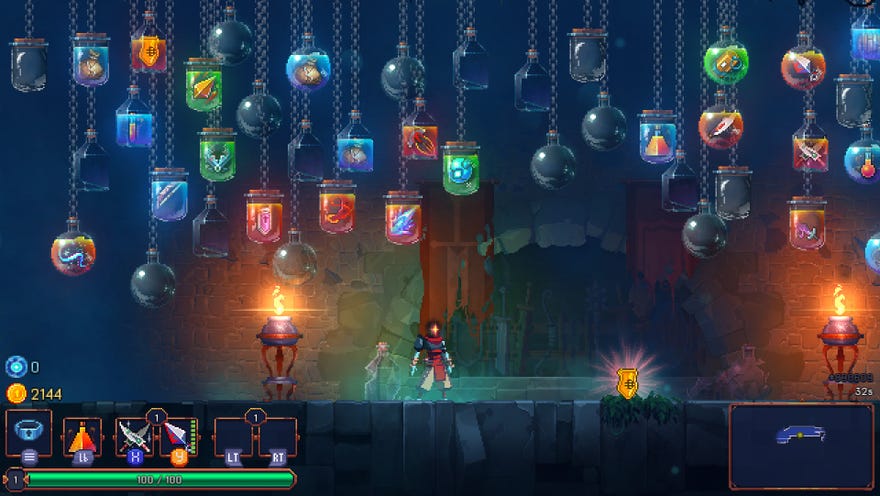 A 'Custom Mode' letting goofolk choose their gear and mysterious new pretties are among goodies planned for future updates to Dead Cells, the roguelikelike stab-o-platformer which I'd say has a fair chance of scooping our much-coveted "Bestest best game best of the best year best best" award in December. Developers Motion Twin have been taking it easy, sleazy since Dead Cells launched out of early access in August but say they're about ready to crack on again. They've talked before about planning more free stuff (and maybe some not free stuff) for Dead Cells after launch, and now we know more about those plans.
Motion Twin say in yesterday's dev update that they are "super tired after 3 years of bringing this baby of ours to life," which is certainly fair, so most of them are currently on holiday. "But don't despair we're not done and we'll be back recharged and ready to go soon."
They say that they have started on the first major post-launch update, which they expect which become playable ahead of its full launch on the game's beta branch in late October or early November. Along with bug fixes and balance tweaks, it's due to bring "better mod support" and the tantalising Custom Mode. They explain:
"The Custom Mode is designed to give you a new layer of control over the game, really giving you the ability to make 'your' Dead Cells. For instance, one of the most requested feature was to be able to ban some weapons from the loot table once unlocked, or choose your starting gear. Many other modifications of the standard gameplay will also be possible."
Motion Twin also give a cheeky peek at some of the "new playable content" they're tinkering with for free DLC. Here's some nice colours: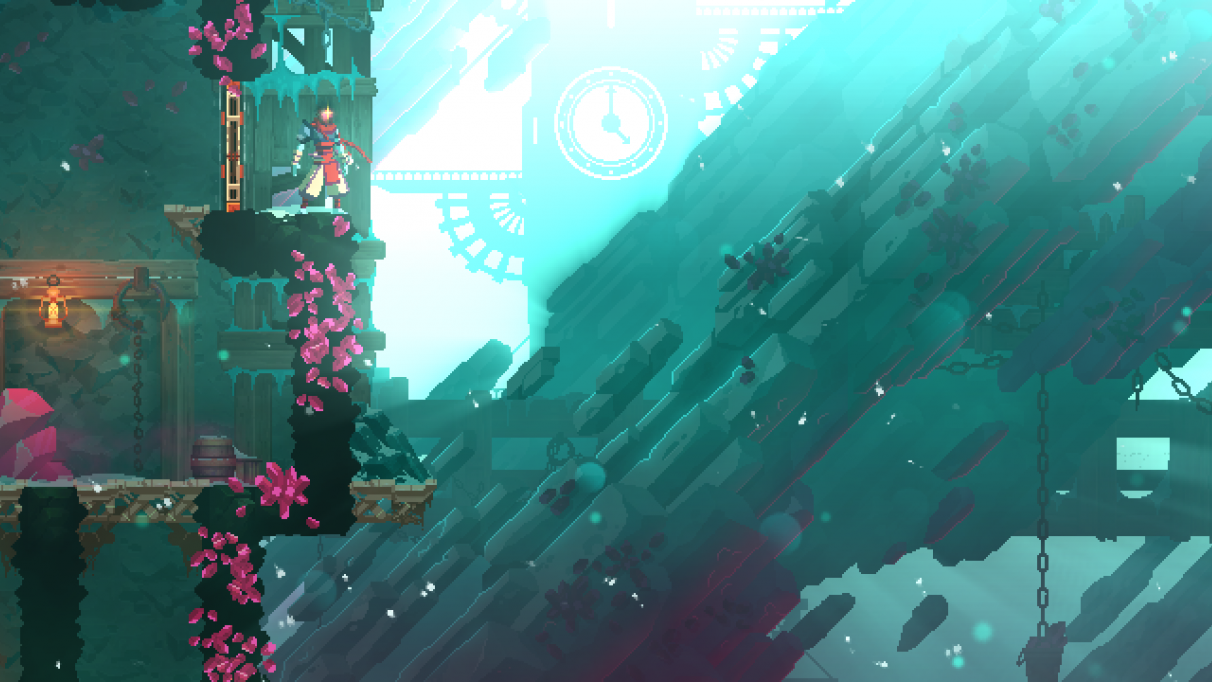 And some things that I'm sure will not cause us any problems at all:
They also talk about the prospect of more Dead Cells in the future, and their uncertainty over what they'd do with that.
"We would love to keep supporting Dead Cells on the long run, but we haven't really figured out exactly how yet. What do you guys think about paid DLC? Would you prefer regular light updates or more packaged, themed ones? More playable content in the vein of what's already existing or exploring new ways to play the game through different modes? Everything is on the table... Let us know what you want to see."
Hats, anyone?
We already named Dead Cells our favourite game of 2017 but ah who could hold that against its full version? I don't know. And I mean that: I don't know the rules. My prediction is a close battle between Dead Cells and Slay The Spire for the top spot, then Yakuza 0 better come in at least third or I'll kick off. But with all these new people we have these days, heck, I honestly don't know how the votes will go. For now, read our boy Brendy's Dead Cell review for word on how the game turned out (in short: good).