Dejobaan Games Is Working On: Musorqua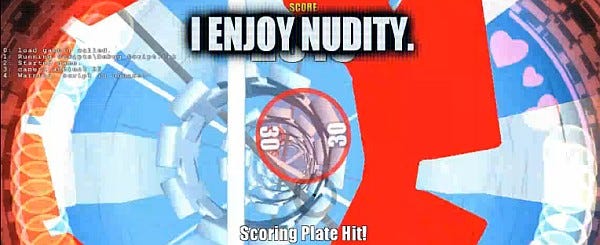 The Dejobaan guys are best. This much we know. But what are they working on now? We don't know! Unacceptable. I dispatched a squad of RPS fightbots to find out, but they came back half an hour later with the postman's wang on a skewer, so I just checked the Dejobaan site instead.
The Musorqua Project is another score-based flying (or, falling) game, with levels that are procedurally generated depending on the mp3 you play the game with. The game's still in pre-alpha, but Dejobaan "hope to sexify things up a bit" soon. I don't know what that means, but you can watch a couple of videos below.

Here's the latest video from Dejobaan's site:
And here's another, more recent, practically SECRET video that we know about thanks to RPS reader Nicholas "The Magazine Kid" Mogavero.
Looks neat. I'll bring you more news on this just as soon as Dejobaan... make some more of the game, I guess.