Destiny 2 announced, but why do we care?
Dest2ny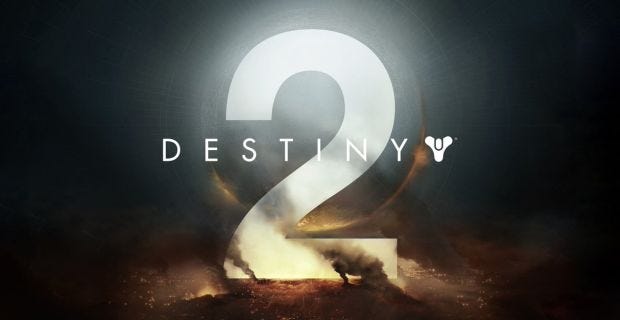 Destiny 2 has been officially announced by Bungie via a tweet from an official account. This was always pretty much guaranteed, given the success of the first game. But why do we care on our illustrious PC-only website? Because it might well be coming to PC as well as PlayStations and Xbones, according to some previous rumours. Those are just rumours for now but we're posting about it anyway, because we don't want to be left out of the party. In other words, we're hedging our news-bets.

The announcement tweet only put up a picture of a logo, though. Which is not much to go on. However, in February an investment presentation let slip that the game was expected to release this year (see page 9), and subsequent leaks of some posters suggest that the release date is September 8. Although, that's also nothing official. As for what the game will be like, your guess is as good as ours. But Pip, as our resident Destinois, has had some ideas about what it ought to be like.
I played a pop of it myself on a friend's PS4 and found the shooting to be grand but the game to be a bit purposeless. Shoot stuff to get stuff. Which I suppose is no worse a hook than The Division. Bungie will likely be changing the formula up, and with any luck they'll come up with a better reason for doing what you do, as opposed to having Peter Dinklage tell you repeatedly in his most bored voice about "The Darkness" and "The Light".