Destiny 2 players will get 'better rewards' from Strikes and PvP, says Bungie
More excuses to shoot aliens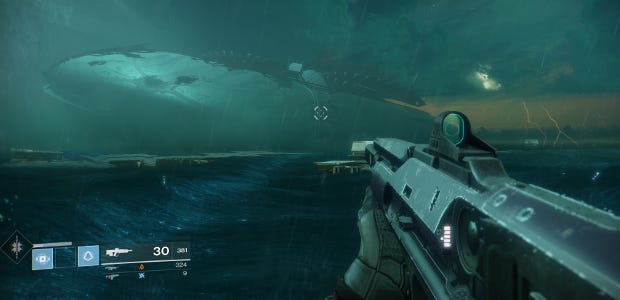 Destiny 2's PC launch means that the developers at Bungie will be focusing on maintenance, and to kick things off game director Christopher Barrett has confirmed some of the improvements and tweaks that were announced at TwitchCon. There's a mix of end-game features, more "incentives" and rewards for playing Strikes and firefighting in the Crucible's PvP, as well as some additional ways to spend in-game currency.
Here's the full list of upcoming changes, according to Bungie:
New systems and rewards to give our most engaged players additional, optional pursuits.
Better incentives for players who complete challenging Prestige activities.
Better rewards and replay value for strikes, adventures, and Lost Sectors.
Private matches for the competitive community (we are targeting early 2018).
Crucible tuning like adjusted Supremacy scoring and better spawning rules.
Better incentives for completing Crucible matches (and penalties for quitting competitive games).
Continued improvements to Iron Banner and Faction Rallies, including uniqueness of rewards.
Changes to make the mod economy more interesting and impactful.
Ongoing improvements to Exotics, including adjustments to reduce instances of duplication.
New ways to spend surplus currency and materials (looking at you Legendary Shards).
An emote interface that allows players to equip Salty, Spicy Ramen, Six Shooter, and Flip Out all at the same time.
I'm not far enough into the game for any of these to really make a difference to Present Fraser, but Future Fraser is sure to be a happy boy.
If you're not sure if Bungie's latest shooter is for you, take a look at Rich's Destiny 2 review. If you want to know whether the story is super sci-fi or shoddy schmi-fi, Matt and Brendan argued about that too.