Destructilism Part 3: Breach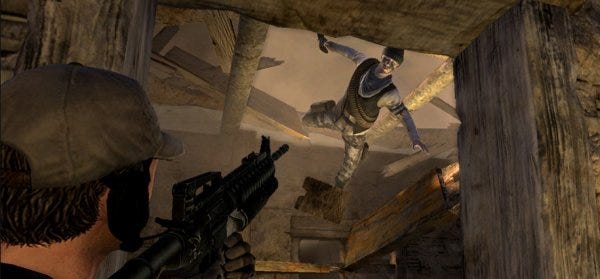 The studio behind the Close Combat series, Atomic Games, have announced that they're doing a multiplayer combat game with destructible tech along the lines of RF:Guerrilla/BFBC2. The game is called Breach, and it's going to hit this summer for a budgetly pricing of $15.
Virtual warriors can punch holes through floors to get the drop on enemies below, breach both interior and exterior walls, crush enemy fighters by collapsing ceilings and balconies, and even shoot away individual bricks to create "shooter's holes."
"Shooter holes". Yeah. I'm basically posting this because I like that comedy screenshot of a man falling through a ceiling.