Deus Ex: HR's Boss Fights Were Outsourced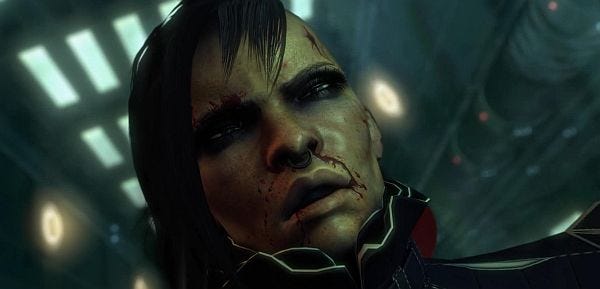 Right, so here's the first step in answering the mystery of Deus Ex: Human Revolution's boss battles - they were outsourced. Meaning, a lack of continuity during the development process, one has to assume. That's not a condemnation of the work done by G.R.I.P., the company responsible for the bosses, who will have their own story to tell. As I said in my review of the game, the real story of how they happened will likely come out in a few years time, once enough people have moved on to be willing to explain. So why such a feature was outsourced, why there wasn't a coherence between them and the rest of the game, and why they weren't just ditched when it became clear they didn't fit in, are questions that will perhaps one day be answered. But not yet. But as a magazine noticed, there's a behind-the-scenes video with GRIP's president discussing the battles that quietly appeared last month. So yes, this information was always out there. You can see it below.
It's perhaps of note that the president of the company explains that he wasn't familiar with Deus Ex. Because he's "a shooter guy". Which seems an odd explanation for apparently never having heard of the series' reputation - something that seems impossible from within development.
If anything becomes clear as you watch, it's just how disjointed the process was, and boy did it show.
Let's not lose perspective, though. DX:HR was an extraordinary game. Just one with an odd puzzle that we're beginning to solve.