Deus Ex: Texture Revolution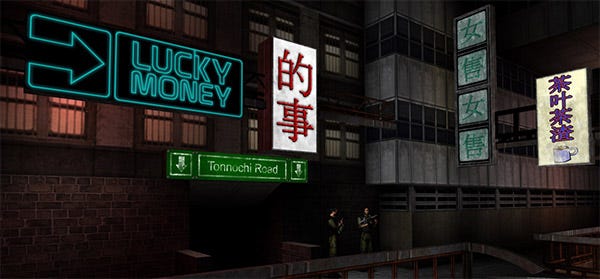 With a couple of weeks still on the clock for the release of Deus Ex 3 (it's still amazing to me that's really happening), however will we occupy ourselves? Well, we Britishers could start with considering how to help bridge the terrible gulf between rich and poor. Then we could replay the original Deus Ex, but adorned with new, high resolution textures. The New Vision mod repaints DX's world with pin-sharp new surfaces, which as well as making it look a little less geriatric also makes its world look a little more futuristic. Its 1.5GB of image files claims to increase texture resolution by some eight times. Sharp.
Don't expect less cuboid character models, however, but New Vision does play nice with most, if not all, other DX mods, so you may well be able to combo-up for something even better. (Big thanks to everyone who mailed this in).