Deus Ex: The Other Prequel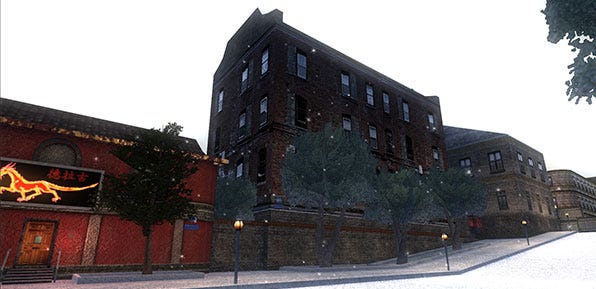 Update: new video!
Adam Jensen's story (which he never asked for) may be the canon prequel to the cyberpunk conspiracy theorising of the original Deus Ex, but the future-world's a big place - there's plenty of room to tell new tales from the time before JC Denton trotted across the globe. 2027 is a massively ambitious, Russian-made mega-mod for Deus Ex 1, the English version of which launched last week. It offers a new, apparently highly non-linear story, levels based on real-world locations, amped-up DirectX 9 graphics with stuff like weather effects added and a slew of new abilities, weapons and spider-bots. Also, new fonts. I do so like a font. Haven't had a chance to give it a spin yet, but the below in-game footage certainly speaks for the visual upgrade.

There's a higher quality version of the below available here, if you're squinting, and the download itself - a relatively modest 290MB - awaits you here.
\
Oh, and the creator tells me that "Both Project 2027 and Deus Ex: Human Revolution are set in year 2027. But Project 2027 was in the development long before Human Revolution was ever announced," which is quite the coincidence.
Anyone been playing this? What do you make of it?