Deus Sex: DX10 Denton's Three-Way Adventure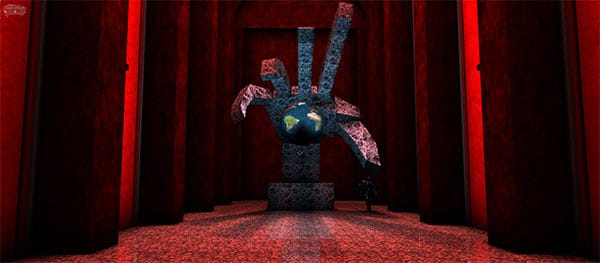 Via the great Harvey Smith's twittersome feedington, I bring news of an excellent graphical upgrade to the electric videogame for personal computer systems known as Deus Ex. It has made me want to purchase three monitors. Please stop me from doing this. Please.

This is the famous and oft-quoted introduction to DX. Mr Overactor, meet Mr Underactor:
This is it in DirectX 10, thanks to the newly-released DX10 renderer for the original Unreal engine, and the less new but still splendid New Vision texture pack:
And this is it in DX10 on three monitors, thanks to ATI's eyefinity tri-screen thinger. You should really watch it in HD, but I'll embed away for the lazies anyway.
Look at the width on that! I want it I want it I want it. Details on how to set it all up are right over here.
Better than kings. Mods.