Diablo 4 max level: How long will it take to reach the power cap?
It's gonna take you a little while
What is the Diablo 4 max level? Diablo 4's max level will take you some time to reach, as there's some nuance in achieving the power cap in Blizzard's newest action RPG.
Leveling is foundational to the Diablo franchise, and is one of the things that makes your trip through Hell so damn fun. As long as you're willing to put time and effort into leveling your character, the game will reward you with new skills, advanced gameplay features, special content unlocks, and of course, brag-worthy ancestral loot.
If you truly want to see everything Sanctuary has to offer, you'll need to put blood, sweat, and tears into achieving your character's full potential. Here's everything you need to know about reaching max level in Diablo 4.
What is the Diablo 4 max level?
The Diablo 4 max level is 100 and it takes around 150 hours to reach that level.
According to Blizzard, it will take players approximately 35 hours of gameplay to complete the game's massive campaign, and players can expect to finish the campaign at about level 45. Any additional leveling will take place during the game's post-campaign content. If you build a new character, that character will generally need to begin the leveling process all over again.
And Blizzard's Joseph Piepiora revealed via Twitter that it would take the average player more than 150 hours to reach level 100. This means that players who want to reach max level on each character class can expect to spend a staggering 750 hours in the game.
Leveling is important in Diablo 4 because it dictates your skill points and impacts your character builds. You can earn XP increases by playing on higher World Tier difficulties. However, note that if you're playing Diablo 4 multiplayer, all players must play on the same World Tier, so be sure to settle on one that works for your entire crew if that's how you intend to play.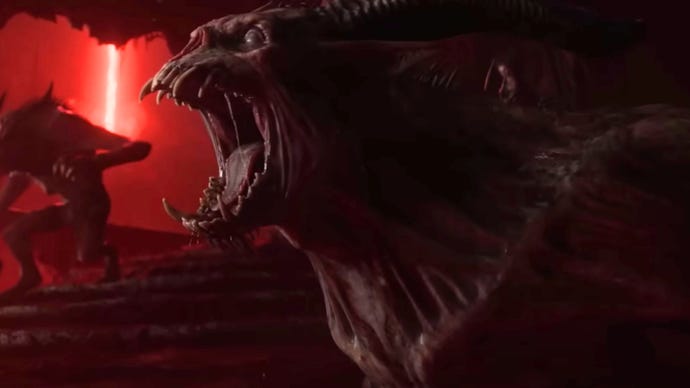 What is the Diablo 4 max item power level?
The Diablo 4 max item power level appears to be about 850, which does not include additional power levels granted from upgrading. The actual number remains a mystery as it has not been confirmed by Blizzard. However, this number is based on self-reported stats and unverified screenshots of gear dropping with stats as high as high as 841 power.
Although item power levels are different than character levels, you will generally get gear with higher power level stats as you reach higher character levels. You can apply additional power to your weapons and armor by upgrading at the blacksmith, and to jewelry by upgrading with the jeweler. If you have the requisite materials, you can add a 25 max power level to each item, though upgrade options are slightly more limited early in the game.
Diablo 4 min-maxers note that Diablo 4 uses a hidden breakpoint system that can drastically increase stats when you upgrade your gear into higher tiers. This means that, upon upgrading your items into a greater breakpoint tier, you'll also generally notice a much larger boost to the range of stats that apply to your weapon, armor, or jewelry. Upgrading an item into a higher breakpoint tier also rerolls substats.
Item level breakpoints are as follows:
Tier 1: 1-149
Tier 2: 150-339
Tier 3: 340-459
Tier 4: 460-624
Tier 5: 625-724
Tier 6: 725+
---
How many Diablo 4 skill points can you earn?
Diablo 4 grants 58 skill points that can allocate to your character as desired. You'll earn the first 48 as you rise through level 50, and can earn up to 10 additional skill points from Diablo 4 Renown rewards. Upon level 50, you'll stop earning skill points because you'll be earning Paragon Points instead. These bonus skill points are account-wide and will apply to any character you create.
Diablo 4 leveling will grant you access to whispers, Nightmare dungeons, and other endgame activities.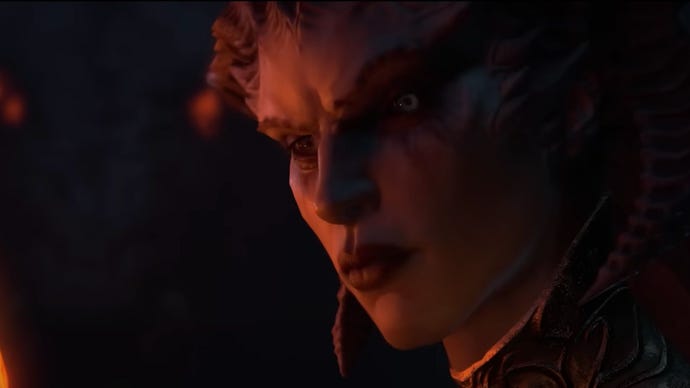 If you're planning to dive deep into Diablo 4, you'll want also to see our guides to the best Diablo 4 Sorcerer build, the best Diablo 4 Druid build, and the best Diablo 4 Necromancer build to ensure you're fully kitted to take on anything Sanctuary throws your way. If you're struggling to find any in-game location then check out interactive Diablo 4 map also.
---
Activision Blizzard are currently the subject of a number of legal actions, labour disputes and allegations of workplace harassment. Rock Paper Shotgun will continue to write about these issues, as well as covering Activision Blizzard games as part of our commitment to cover subjects of interest to our readers. The latest news can always be found under our Activision Blizzard tag.