DICE Talk Up PC Focus For Battlefield 3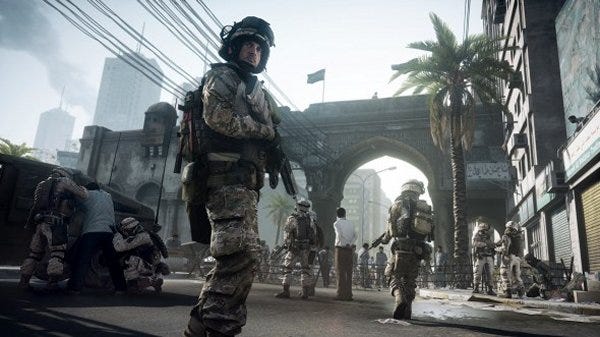 Speaking on Nvidia's Geforce-promoting Geforce site, Battlefield 3 executive producer Patrick Bach has stated that he believes "the world has moved on" from consoles being the focus for "superior" gaming.
"So for our target of what we want to hit, we are now using the more powerful platform to try and prove what we see gaming being in the future rather than using the lowest common denominator, instead of developing it for the consoles and then just adding higher resolution textures and anti-aliasing for the PC version. We're do it the other way around, we start with the highest-end technology that we can come up with and then scale it back to the consoles."
Fighting talk.