Digital deals so far this week
Nioh-nioh-nioh says the dealsmobile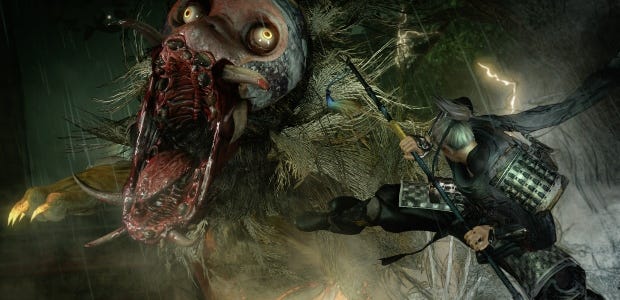 We've hit the mid-point of the week and the see-saw of time is about to tip forward and hurtle us towards the weekend at an alarming rate. Perhaps more ominously, we will also be hurtling towards the litany of PC gaming Black Friday deals that are headed our way in a fortnight's time.
Before then, however, the deals aren't slowing down one bit and there's another big batch of digital deals to check out right here, right now. Everything from this week's release of Nioh to Cities Skylines and even the absolute gem that is Jagged Alliance 2 is represented across a variety of sites, so consider this a convenient mid-week digital deals roundup if you like. Let's get to it, shall we?
GOG's Weekly Sale
Over at GOG, you'll find this week's batch of discounts covers a whole lot of strategy titles. King's Bounty to Men of War to Port Royale, with a couple of FlatOut games thrown in there for good measure. Here are some highlights:
King's Bounty: Dark Side for £2.89 / $3.74 / €3.19
King's Bounty: The Legend for £0.99 / $1.19 / €1.09
Men of War for £0.99 / $1.99 / €1.09
Men of War: Vietnam for £1.89 / $2.49 / €2.19
Faces of War for £1.19 / $1.49 / €1.29
Through the Woods for £5.49 / $6.79 / €6.79
Jagged Alliance for £1.19 / $1.49 / €1.29
Jagged Alliance 2 for £1.89 / $2.49 / €2.19
Jagged Alliance: Deadly Games for £1.19 / $1.49 / €1.29
FlatOut for £0.99 / $1.19 / €1.09
FlatOut 2 for £1.59 / $1.99 / €1.69
Patrician 3 for £0.99 / $1.19 / €1.09
Port Royale 2 for £0.99 / $1.19 / €1.09
Humble Strategy Simulator Bundle
Humble's latest bundle also takes a pretty steady aim at the strategy genre but this time around includes a whole batch of simulation games in there as well. Whether you'd like to build a city, run a baseball team, drive a train or destroy the entire human race, you'll be able to do all of that and more for about $10 / £7.61. Here's what you can get for your cash:
Pay what you want
Rebuild 3: Gangs of Deadsville
SimplePlanes
Out of the Park Baseball 18
Pay more than the average
Mad Games Tycoon
Plague Inc: Evolved
Train Simulator 2017
Pay $10 (about £7.61) or more
Cities Skylines Deluxe Edition
Pay what you want for the Humble Strategy Simulator Bundle
Nioh and Injustice 2 at GMG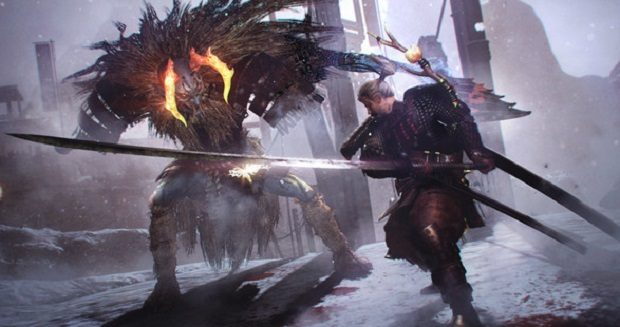 There's a couple of very specific offers over at Green Man Gaming this week, too. This time, on brand new release titles Nioh: Complete Edition and the upcoming launch of Injustice 2. Using codes and being signed in will get you these two for the following prices:
Injustice 2 for £33.99 / $49.99 / €49.99 using code BRAINIAC from Green Man Gaming
Nioh: Complete Edition for £30.59 / $38.24 / €38.24 using code NIOHEXTRA15 from Green Man Gaming
Racing Week Sale at Humble
Back to Humble briefly now, since the site has launched a sale specifically on driving games. Spintires to Assetto Corsa to MotoGP and even the Road Rash inspired Road Redemption are all up for grabs with up to 85% off temporarily. Some highlights:
Assetto Corsa for £9.19 / $11.99
Dirt Rally for £9.99 / $14.99
BeamNG.drive for £15.19 / $19.99
Dirt 4 for £22.49 / $29.99
Motorsport Manager for £8.49 / $11.89
Road Redemption for £11.24 / $14.99
Spintires for £2.99 / $4.49
Valentino Rossi: The Game for £5.99 / $9.99
Carmageddon: Max Damage for £3.74 / $4.99
Trackmania Turbo for £17.49 / $19.99
The Crew Ultimate Edition for £15.99 / $19.99
Racing Sale Week from Humble Store
NightDive's fifth anniversary sale
NightDive, the studio specialising in resurrecting games from days of yore and giving them a new lease of life, has turned five years old and to celebrate, all its games are discounted on Steam right now. Needless to say, you should pick up copies of System Shock, System Shock 2, The 11th Hour, I Have No Mouth and I Must Scream, Sid Meier's Covert Action, and, you know what, you should probably buy most of these games.
NightDive 5th Anniversary Sale from Steam
Right, that's all for now, but with Black Friday looming even bigger and better deals are headed your way, whether you want them to or not.