Dirt 4 rolling out trucks, buggies, and procedural tracks
Vroom vroom!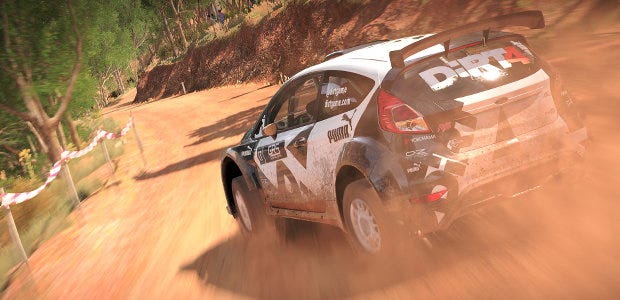 Codemasters today announced Dirt 4 [official site], a new entry in their racing series coming this June. Dirt 4 will have rally cars racing across track and field, same as ever, while also bringing back vehicles missing from the series for years: buggies and trucks. The option for procedurally-generated tracks is an interesting addition too. 2015's Dirt Rally was good stuff -- "It's like slamming your genitals in the door of a washing machine on a cotton cycle," one of the sad dads off the telly might say * -- so Codies expanding their scope sounds grand.
Codemasters say in the announcement that they have "sought to combine the levels of thrill and realism" of Dirt Rally "with the fearless excitement, fun, and adrenaline-fuelled races" of Dirt 2 and 3. Hence megabigvrooms. As for the procedural tracks, they explain:
"Dirt 4 features a game-changing system called Your Stage; an innovative rally route creation tool that allows you to produce an almost-infinite number of unique stages at the press of a button. You choose your location and set the route parameters, then Your Stage does the hard work to create a unique rally stage that you can race, share with your friends, and then challenge them to beat your time. Your Stage allows experienced rally players to create longer, more technical routes, whilst newcomers can create simpler shorter routes as they hone their skills."
I'd assume that's on top of regular handcrafted tracks, rather than replacing them.
Dirt 4 is due on Windows in June. For now, here's an empty announcement trailer:
* Jeremy Clarkson did write about video games for Amstrad User in the 1980s. "It is curious but in 27 years I cannot recall a single incident where I have struck another person," began a piece about his fondness for fighting games. I wonder if he's still playing.