DIshonored: The Animated Movie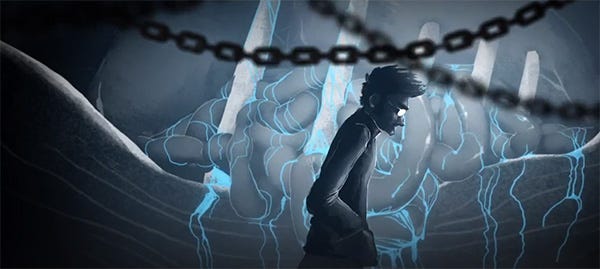 Dishonored's whale oil-powered hype tank keeps on rolling, this time with a three-part animated prequel series detailing the backstory of the first-person assassination sim's (yes, I know that's a scarcely representative description) world and the city of Dunwall. It's short, but it's moody, subtle and rather beautiful, in a sinister sort of way. Dunwall is not a cheerful place, as the following two minutes of animation, narrated by Hit Girl herself, Chloe Moretz, reveal.


That's just part one of three, lest that weren't obvious. We'll post the others as and when, obv.
Here're the details on how these Tales From Dunwall were made: "Created by Psyop, each episode was predominantly produced by hand. Each frame was a fully rendered style frame, which was then enhanced with 3D elements to add to the painterly atmosphere, dimension and depth of each shot." And the guy doing the music is Daniel Licht, of Dexter fame (the serial killer TV series, not John's cat).