Divinity II Devs Declare Dragon Commander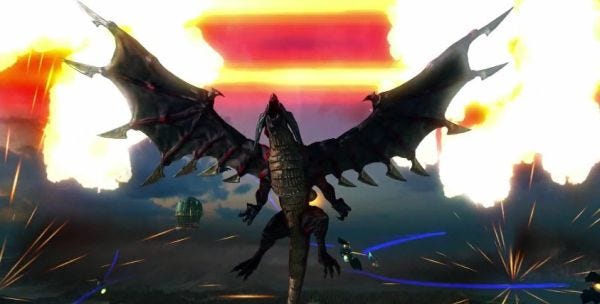 Divinity II devs, Larian Studios, have announced their next game. Continuing their fondness for winged lizards, this time it's all about "massive dragon combat" in Dragon Commander. A turn-based strategy-cum-RPG, it's of course set in the Divinity universe - although within what they're calling an "Art Nouveau/Steampunk world" - and they're promising it will "break new ground". You can see the first video of it below.
While very brief, one thing you certainly couldn't accuse the game of being is bland-looking. It's a mad explosion of colour, and indeed dragons. Take a look.
So you shall indeed command mighty armies to conquer the empire, as just so often seems to be the case. Magic and technology will work together (at last), with the emphasis then being on the battling dragons.
The game's director, Swen Vincke, he say:
"We've been dreaming about a project like this for many years, and fresh from the success of our latest game we realized that there is nothing that holds us back any longer. The new game blends together our favorite genres and themes, something that is not easy - but the resulting gameplay experience is very rewarding, and it's also a lot of fun to make. We have role-playing, we have strategy, we have exploration… and we have plenty of dragons. We also feel that we have finally discovered how dragon combat can work well in a game. We're pretty much breaking new ground here, and we're very much determined to surprise the players with what we'll offer in this game!"
More details will apparently appear at next week's Gamescom.