What A Pretty Dolly! This Puzzle-Platformer Is Gorgeous
Free prettiness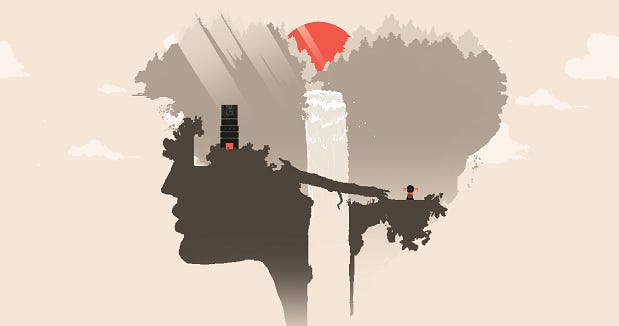 The beautiful Dolly is an imperfect blessing. Visually, this free puzzle-platformer is nothing short of stunning. The minimalist palette, the dream-like art direction, the strangeness of its universe -- it all comes together in a perfect storm of colors. In terms of being an actual game, Dolly is... okay. The controls feel accurate enough. But collision is iffy. Sometimes, you hit spikes. sometimes, you don't. Sometimes, you bump against thin air and shatter into a thousand pixels. That's how the cookie crumbles.
Despite its attractiveness and the porcelain delicacy of its appearance, Dolly harbours a dark story. It certainly makes sense. While the landscape is pretty enough, there's something to be said about a game that insists you traverse the insides of people's skulls. Like, maybe it's completely literal. If so, that's kinda, sorta, quite terrifying.
But I'm getting ahead of myself. Flaws and all, Dolly represents another stunning reminder of what indie games can do. Who needs triple-A budgets when you can make masterpieces out of the impulse for academic success? (For context's sake, let the record show that Dolly was apparently a student project.) Although this looks to be developer Blake Wood's first game, his tumblr throngs with evidence of other artistic achievements.
Dolly is free to download from Itch and Game Jolt.