Dota 2 Frankfurt Major Dates Announced
Valve to hold series out with The International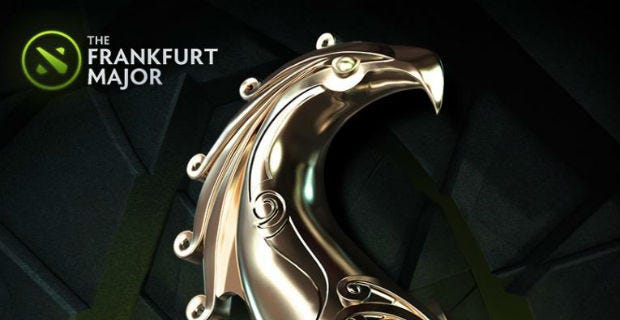 For the last five years, Dota 2 [official site] players have travelled far and wide to compete in The International. Now, Valve are launching a series of Majors, the first of which will take place in Frankfurt.
For professional Dota 2 players, The International has previously been the highlight of the year. While unofficial tournaments with decent prize pots filled the rest of the year, The International's winnings stretched into the millions. It offers glitz and it's glamour - just ask Pip, who's still picking confetti out of her pockets after this year's affair.
The International remains, but now Valve are launching a series of Majors to break up the professional year, with Frankfurt playing host to the inaugural event. Held over six days, Festhalle Messe will house 16 teams competing for honour and glory, not to mention the secondary incentive of grabbing the prize pool of $3,000,000.
Should you wish to attend the event live you can do so free of charge on all days bar the grand final, which is set to take place on Saturday November 21. Tickets for this go on sale today in two waves: one at 11am and another at 7pm CEST (that's 10am and 6pm UK time).
Although invites will be extended to certain teams, open qualifiers to any Dota 2 players who wish to compete take place between October 6 and October 9. Registration for the same opens on October 1. Fancy it? You need to be in it to win it and all that jazz. Good luck!
Final tickets can be purchased here for €50.