Dragon Age 2 Rising To Power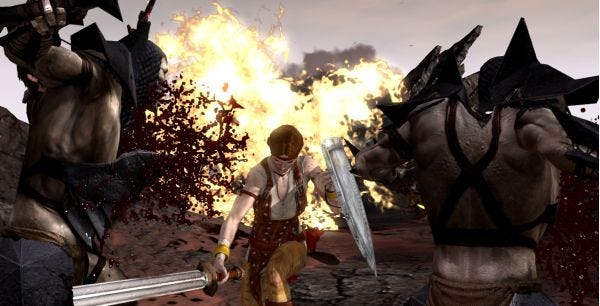 How are we all feeling about Dragon Age 2? Quintin wasn't too impressed when he played it at this year's GamesCom, but me - with no experience of the game - I'm determinedly optimistic. I mean, it's not like BioWare messes up very often. However, if picking my ideal Dragon Age sequel, I wouldn't have it be more action orientated. Quite the opposite. They spent a decade developing that world's lore, and exploring it, interacting with it, learning from it: that's my motivation. Hitting it doesn't quite grab me in the same way. Still, it's not out for another six months, and I've not even seen it running, so I'm just wildly guessing. To become more informed on the matter there's a new trailer below, that shows some glimpses of in-game footage.
It certainly is a step up from the original. It looks smooooooth. And presumably we're seeing the 360 version running here, with increased potential for the PC pretties. Still, I'd much prefer to be learning about the Chantry's crusades and their impact on the Dalish Elves, or applying Freire's Pedagogy Of The Oppressed to the dwarven underclasses. The game comes out in the second week of March.