Dragon Ball FighterZ adds online trophy tournaments and rooms to hoard the prizes
Time for the massive tournament filler arc!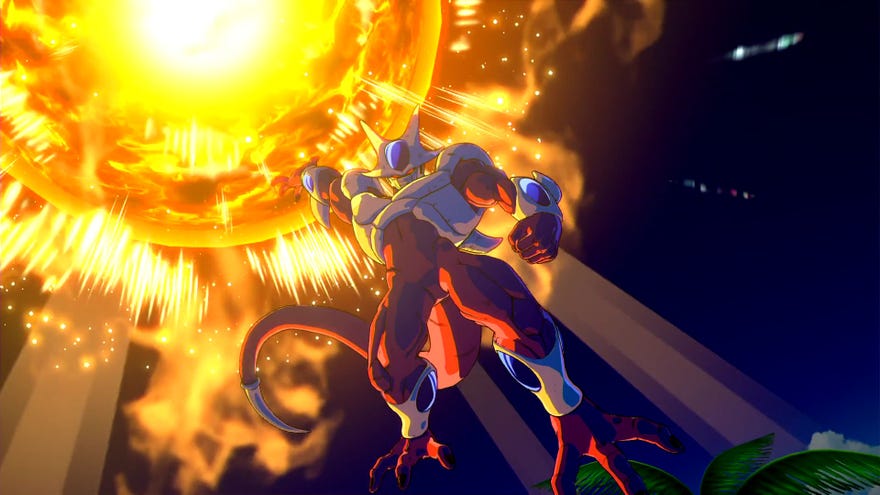 It still blows my mind that Dragon Ball FighterZ was such a hit on PC, and Arc System Works' anime fighter gem continues to expand and grow. Today's update is a significant one for anyone who plays regularly online - and many thousands do - as it's adding full scheduled tournament support. Set a time, set the rules (including some clever gimmick options), invite friends and let the public fill the empty slots. Winning tournaments rewards players with trophies, too, which you can show off in virtual trophy rooms. Check out the new features in the trailer below.
Tournaments are a nice feature in themselves, but it looks like ArcSys have given the concept a little extra love. There are special rules you can apply to a tournament when scheduling it. Some force players to pay more attention, like making health and ki bars invisible. Others are just daft, in a strangely likeable way, like forcing every player to roll with a team of three Yamchas (stop hitting yourself!) or limiting the tourney to characters with Kamehameha moves. By competing in (and ideally winning) these special tourneys, you get special trophies too.
You can spend tournament prize winnings on special trophy rooms where you can display your achievements however you like. Players can customise the music and even pose lobby avatars around so it looks like they're in awe of your fighting prowess. The tourneys and trophy rooms are just the first half of the season updates. Another patch due in December is going to be significantly sillier, adding a bunch of Christmas-themed costumes, stickers, lobby avatars and other cosmetic gubbins to be found in Z-Capsules.
Of course, it wouldn't be a FighterZ patch without a swarm of balance tweaks. There's been some alterations to the core combat system, like players now being able to perform specials at the start of ground dashes. Balance wise, here's the bottom-line: Bardock, Kid Buu and Android 16 got their nastiest moves nerfed a little bit, as they were perhaps ruling the roost a little too hard. Nearly everyone else got little buffs and improvements, with the biggest boosts to low-tier characters like Beerus, who really wasn't living up to that 'god of destruction' title. Piccolo saw a lot of love, too.
The tournament update for Dragon Ball FighterZ is live now, and you can see the full patch-notes here. If you're late to the party, I've noticed that the FighterZ Edition of the game (including all characters from the now-complete season pass) is half price over on GameBillet here, bringing it down to £35.49/€39.99/$44.99. It's published by Bandai Namco.