Dreamfall Chapters: Book Four Coming Thursday
Oh, the dreams you'll dream!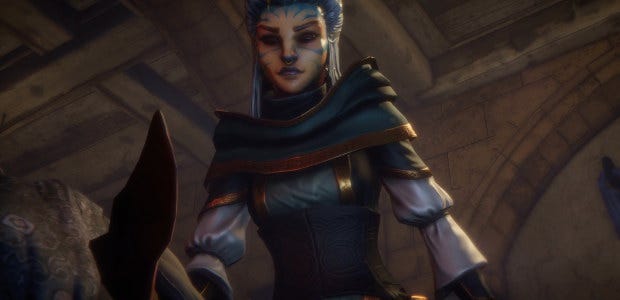 Devoted dreamers, have you finished replaying the first three episodes of Dreamfall Chapters [official site] since their upgrade to Unity 5? Oh for... you've had days, literally days. It's almost like you don't care about being the dreamiest, most dreamingest dreamer dreaming round these parts. For shame. Well, you've got another few days, as Book Four of Red Thread's episodic adventure isn't coming until ooooh Thursday. A new trailer reveals the release date, along with a wee bit of what you'll get up to in the penultimate episode.
"This Thursday, continue the journey, visit new lands, meet new characters, face the greatest challenges yet, and learn the dark truth behind the conspiracy," say Red Thread. They also warn on Twitter that in the trailer "There are definitely some spoilers, so if you're already sold on the game and Book Four, consider steering clear!"
Given that episodes have been arriving 3-5 months apart, perhaps we can expect the fifth by the end of April? That'd be fitting, that.