Driver: San Francisco Has An E3 Trailer Too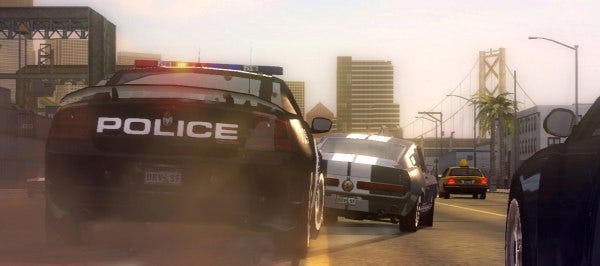 There hasn't been a decent Driver game since the original, twelve years ago. We know this. At this point a game breaking that curse would be like an oak tree sprouting from an active landfill, but maybe, MAYBE Driver: San Francisco will manage it anyway. Alec was pleasantly surprised during his hands on, and the new 'Shift' mechanic that lets you jump between cars like a ghost with ADD sounds excellently mad. Plus the E3 trailer below made me laugh more than any other trailer this week.

"To hell with lanes, or even roads. There's only one thing I need. A car that can handle my rage."
"Experience the real side of driving!"
Don't know it! Dialogue like that worked for Chronicles of Riddick.