Echoplex (echoplex) on (on) early (early) access (access)
Hello (hellooooo)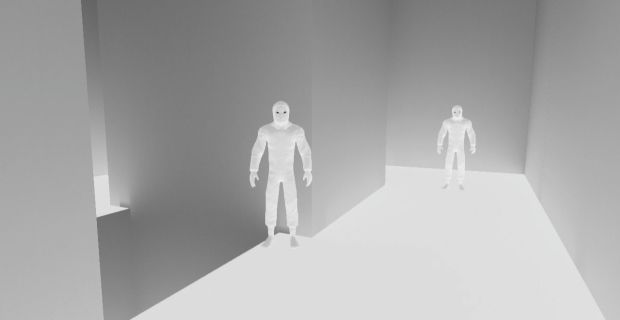 If you were paying attention, and I know you never do, you'll know that Echoplex [official site] is a first-person puzzler where a dangerous copy of your own past self follows you about each level. It goes about taking all the same corridors and pressing all the same buttons you once did. If it catches up to you, you're dead. I think we can all sympathise with the experience of being constantly sabotaged by our past selves. So be glad to know it's out on early access now, for which a creepy trailer has been produced.

I like the label given to it by developers Output. "Cyber-horror puzzle adventure". That's all the good things in life condensed into one phrase. You are running this strange gauntlet to discover "memory fragments" about who you are – live action videos of your past. Well, I guess it wouldn't be a videogame without a case of critical amnesia.
There's plenty of Portal and Antichamber and what-not happening here, but let's not forget Cursor*10, which made you work with 10 ghost copies of one cursor, 10 visions of some temporal anomaly, in order to click on multiple things at the same time.
Meanwhile, Echoplex is on Steam early access for £6.99/$9.99.