Edgy: Eyes-On With Brink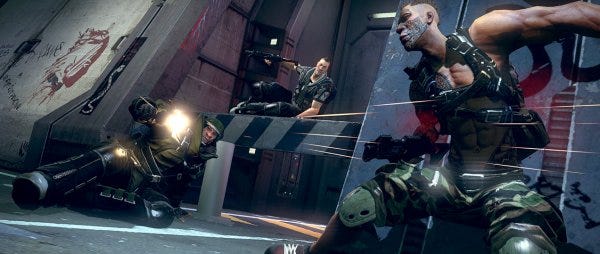 As Jim prophesied, so it has come to pass. Yes, I come here to link to a preview of Brink I wrote for another website. To whit, IGN UK, and specifically here. If, hypothetically speaking, I had written the piece in an incredible hurry because I'd stupidly but hypothetically forgotten what day the embargo lifted on, you might hypothetically be able to tell. Hmm. Here's a non-hypothetical quote:
"Brink's aim is to tear down the church and state separation of single and multiplayer, so you're using the same disciplines, chasing the same goals and enjoying the same rewards however you play. This is, of course, the theory: other games are sniffing around the same idea, with Left 4 Dead arguably at the head of this young pack. With Brink though, there's a real sense of no compromise. This is not two separate modes which happen to be linked by persistent unlocks and experience points: it's one sprawling action game which you choose to play in your preferred fashion."