Paradox are bringing devs and games to Rezzed
Steel Division & Utopia both playable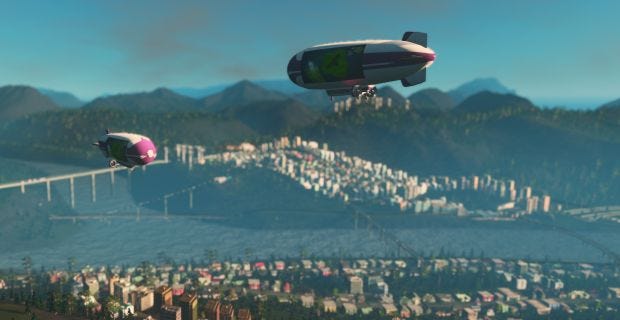 As long-time readers will know, I don't believe there's any possibility of a party unless someone brings a strategy game to the dancefloor. This year, EGX Rezzed is going to be party central. For the first time, Paradox will have a presence at the show, in the form of three playable games (including the just-announced Steel Division: Normandy 44's multiplayer) and two developer sessions. They're both on the Friday, with Cities: Skylines up first at 12PM and Stellaris following at 2PM. In the former, you'll hear Colossal Order's CEO on continuous development post-release, and working with a large community, and in the latter Stellaris' game director will talk about the first year post-release, and the major expansion, Utopia.
Along with Steel Division, you'll be able to get your paws on Stellaris: Utopia and Cities: Skylines (on Xbox One, because consoles need citybuilders too). Here's the official word:
World leading publisher Paradox Interactive will exhibit at EGX Rezzed for the first time with three playable games and two developer sessions.

On the show floor attendees will be able to get hands-on with Stellaris: Utopia, the first major expansion for the critically acclaimed science fiction grand strategy game.

The multiplayer component of Steel Division: Normandy 44, the World War II RTS, will be available to play as will the Xbox One version of Cities: Skylines, the award-winning, best-selling management game.

On Friday 31st March at 12pm Mariina Hallikainen, CEO of Cities: Skylines developer Colossal Order, will talk about the continuous development of the popular management title and working along side a community during a developer session hosted by Rock, Paper, Shotgun.

Later that same day at 2pm attendees will be able to hear from Martin Anward, Game Director for Stellaris, as he outlines where the critically acclaimed strategy game currently stands a year (and a bit!) from launch, and where it's headed, beyond Utopia. This session will also be hosted by the lovely Rock, Paper, Shotgun.
I'm not just quoting that because it's informative, I'm quoting it because it refers to us as "lovely". I will be personifying our loveliness so if you've ever wanted to heckle me on a stage, this is your chance. Or you could come along and talk about alien cultures, mass transit and crusading kings with me and the Paradox people in the venue instead. I'd prefer that.
Tickets are available here.