Up To Code: else Heart.Break() Arrives
I'm not a fighter, I'm a coder.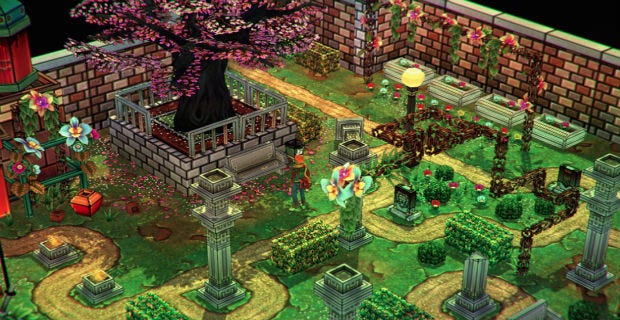 It was back in 2010 that Swedish developer Erik Svedäng started work on else Heart.Break() [official site], shortly after the release of his critical darling Blueberry Garden. The game spent a year in pre-production, and a further four in actual production thereafter, helped along by support from the Nordic Game Program. It was on Thursday, however, that Svedäng finally released else Heart.Break() to the world.
It seems fitting that he spent the release sat next to his team. Besides the overt coding/hacking and dodgy political overseer conceit else Heart.Break() portrays, at its core lies a game about life. In previous interviews, Svedäng has mentioned his desire to depict the joys of being able to stroll through parks, visit cafes, ride the train. He compared his game to Grand Theft Auto without the violence. He compared his game to real life.
"Finally, after many years it is released!" said Svedäng in a blog post to mark the occasion. "Quite a surreal feeling over here in my apartment where our team has gathered."
Alice has been taken by else Heart.Break()'s PS1-era aesthetic, and having played the game's opening hour, the art style immediately feels right - not merely a decision made due to technical limitations or necessity. It's a strange game, but the code-by-numbers motif feels fresh, too; a break from similar coding puzzle games like Quadrilateral Cowboy.
Blueberry Garden's central tenet was manipulating the world around you, carving a path to success. In many ways so too is else Heart.Break() but on a grander, real world scale. Perhaps Svedäng is trying to teach us more than just coding.
You can decide for yourself by visiting GOG (£11.59), Humble Store (£11.89) or Steam (£13.29).
Here's the launch trailer: