Endless Legend More Endless With Modding Tools
Also a Halloween quest.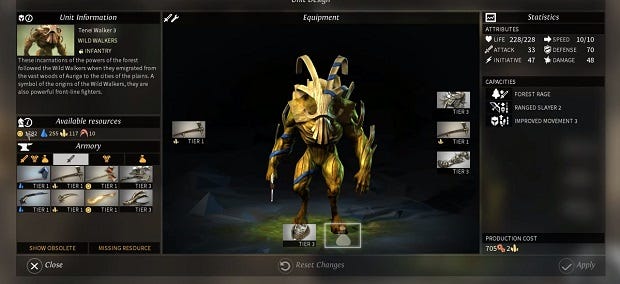 Endless Legend isn't quite as big a misnomer as the Neverending Story, but it still seemed likely that you'd eventually grow tired of playing campaigns in the inventive 4X strategy game. Today's announcement may yet stave of the cartoon lawyers, as modding tools are coming which will let you create and tweak factions, skills, items and damn near everything else.
It's been a while since I've been seriously into modding a game, but I find every announcement of modding tools unreasonably exciting. That's never more the case when it's for a 4X strategy game, which tend to be defined by stats and text and 2D images in ways that make sweeping changes possible for even small teams. If Endless Legend gets even a fraction of the modding community that the Civilization series enjoys, it'll be great.
Here's the full list of things the modding tools allow you to do.
Add a new faction trait
Add a new technology
Add a new city improvement
Add a new item
Add a new skill
Change a resource
Add a new quest
Add or change text
Add or change 2D assets
At the same time, a new quest is being added to the game in time for Halloween. Called "A Tale from the Dark Season", it'll unlock "a special Halloween prize" for anyone who completes the quest. I'm only twelve turns into Endless Legend's tutorial, so I've not the expertise to guess what that might be. So I'll guess it's some sort of pumpkin thing.
The boys and girls at Amplitude must be busy, because it was only yesterday that Dungeon of the Endless left Early Access and was fully released.
Curious about how Endless Legend plays? Check out Adam's review.