Endless Legend: Shifters Expansion Announced
Get the shift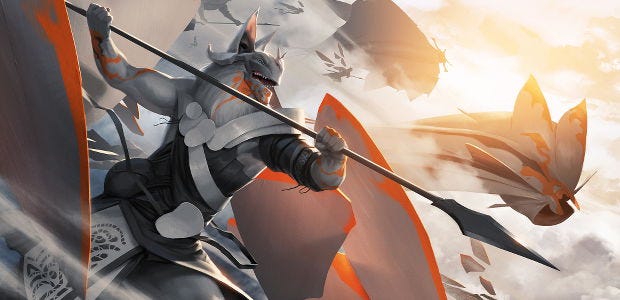 Fine 4X strategy game Endless Legend [official] has another expansion coming, developers Amplitude Studios announced last night. More of the official RPS Bestest Best Game of 2014? Fab! Named Shifters, you say? It'll add a new faction who "will be able to 'shift' during long winters", you say? Aye, a bit of shifting will help pass a long winter all right. Warms you up nicely, getting the shift does.
The Shifters expansion is due in April. Here's what Amplitude say about it:
"This expansion will include a new Major Faction called The Allayi. This new civilization will be able to 'shift' during long winters. All factions will also be able to collect a new resource called the 'Pearls of Auriga', enabling them to unlock new powers through the 'Altar of Auriga' and modify the upcoming winters' impact."
This piccy of Allayi cavalry will get bigger if you click on it:
Amplitude made the announcement during a livestreamed celebration of their fifth birthday, though only snippets of it are archived. Here's a big lump, which I won't embed because Twitch videos seem to autoplay even when told not to. If you want to get down to The Allayi's groove, that's clipped out here.
The also took the opportunity to shows off Endless Space 2's Sophons faction on their wiki. Must be harsh, putting in a load of work to create your own birthday present. Couldn't one of you have done it for them? You callous monsters.