Epic Games buy makers of Easy Anti-Cheat
They already used their software, and now they own 'em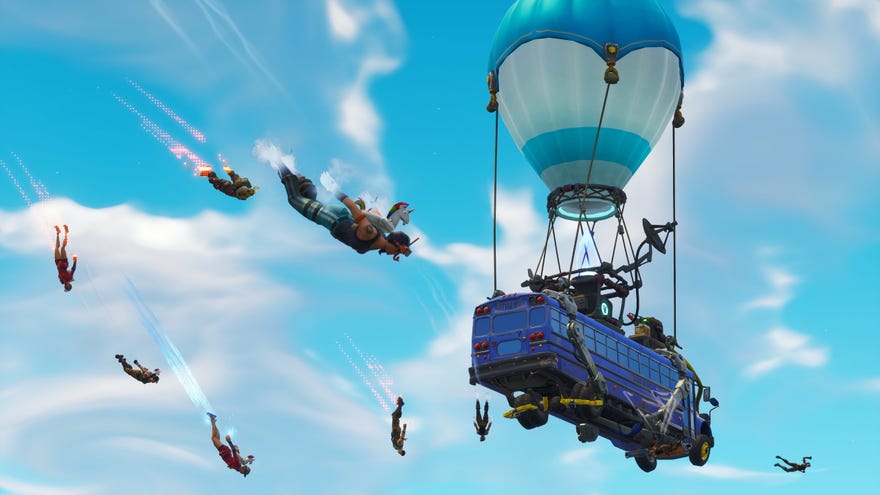 Epic Games, the makers of Jazz Jackrabbit 2 and bona fide cultural phenomenon Fortnite Battle Royale, have bought the company behind cheat-smashing software Easy Anti-Cheat. Epic already use Kamu's tools in Fortnite, and now they own the whole dang company. Kamu say they'll still work with other developers and game engines, not just Epic's stuff. And Epic say they'll use this opportunity to befriend more Finns.
"Building and launching games today is incredibly challenging, and only half the battle," Epic CEO Tim Sweeney said in today's announcement. "Kamu's tools for managing live games help developers grow and sustain their games successfully after launch. At Epic, we succeed when developers succeed!"
Cos, y'know, Epic make Unreal Engine and all. Their business is partially dependent on UE games doing well (though perhaps somewhat less so since Fortnite became the biggest thing this side of football). I would not be too surprised to see Epic add an official anti-cheat option to Unreal Engine.
Easy Anti-Cheat is Kamu's best-known product, being used in games including Absolver, Dragon Ball FighterZ, Hunt: Showdown, Paladins, Realm Royale, Rust, Smite, and Warhammer: Vermintide 2. But they do also make tools for gameplay analytics and community management. Being owned by Epic won't stop they from working with others, they say, and the company will "continue to expand its services in support of all customers and all of the engines they've chosen."
Sweeney adds that "Kamu's team and tools have been key to building a vibrant Fortnite multiplayer experience that's fair for all players." Oh yeah? And if it's so fair, how come I die so much? Checkmate that QED, Mr. Sweeney.
Epic also note that their "new presence in Helsinki will serve as a base for recruiting technology, engine, and online service developers in Finland." They've already got a studio over the border in Sweden, but who wouldn't want more Scandinavians? Loveable bunch of scamps.