Epic Mickey 2 Coming To PC, Via 800 Devs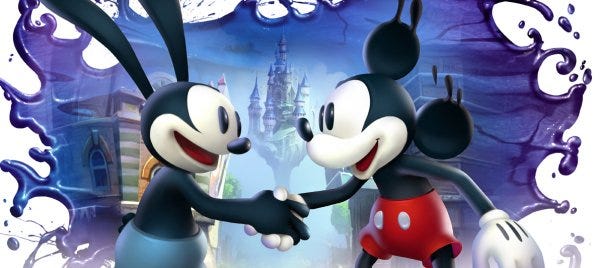 Eight hundred? Well, sort of. They're not all working on it all of the time, but as Warren Spector explained to Eurogamer: "You can either build a studio that has 700 people, which I desperately don't want to do, and didn't and don't and won't, okay? Or you can find partners around the world... So we have people working in Leamington in the UK, in Bulgaria, China, Canada, California, Utah. We have an enormous virtual team." That's a bit like how RPS works, too, except we have five people. And some cats. They're useless.
The Epic Mickey sequel - dubbed "The Power Of Two" because of its co-op shenanigans - will be out on PC in September, and we'll be scanning the horizon for other details as they emerge. Trailer below.