Exclusive: Pro Adventure Gamer John Walker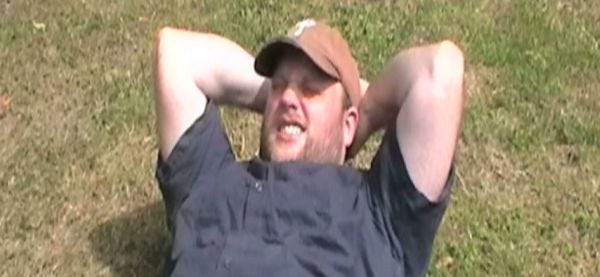 In a world exclusive interview, we have been lucky enough to sit down with the phenomenal, sometimes tragic figure of Pro Adventure Gaming, John Walker. Starting his professional point and clicking aged 4, Walker has gone on to gain fame and infamy in the pro-gaming/e-sports world. A star, like so many, tainted with controversy, his epic rise to the top has been worldwide news. We took the opportunity to speak to Walker in his own home, getting an exclusive behind-the-scenes look at the man behind the legend.
The following interview contains exclusive insight into Walker's exclusive dietary requirements, his exclusive exercise regime, and some exclusive thoughts on the pro-gaming scene. Controversy follows as he briefly mentions Counter-Strike players, and has some pie.
Enormous thanks to documentary maker and director, Jim Rossignol, and editor and executive producer, Jo Dolby.